Thanks to Coca-Cola, the idea of personalized branding isn't necessarily a new thing. Coca-Cola rolled out their personalized cans with heart-warming messages like "Mom", "Friend, "Love", and more. Coke even took it a step further by giving consumers the options to personalize your can of Coke through select specialty machines. With Coca-Cola's success in creating a personalized consumer experience with product, other major brands are following suit.
When Snickers launched the "You're not you when you're hungry" campaign- it was met with resounding success. It featured opinionated celebrities with attitudes subbing in for regular people. Richard Lewis complaining about being a lumberjack, Betty White playing football, Danny Trejo playing Marsha on the Brady Bunch and slamming an axe on the table when she gets upset. Once they eat a Snickers though, they return their normal self.
The list of spots goes on, and they have all been hilariously executed. While Coca-Cola sticks with warm and fuzzy, Snickers is taking a different direction when it comes to personalization. Instead of endearing terms, they are replacing the Snickers brand logo on their packaging with 21 very specific symptoms of hunger.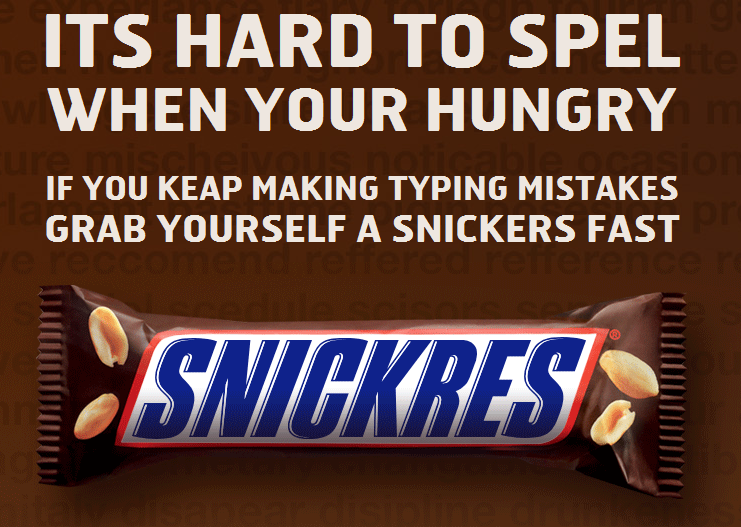 Of the 21 customized packages, a large number of them are rather blunt. For example, you can give friends bars featuring the words Cranky, Grouchy, Confused, Irritable, Impatient, Complainer, Whiny, Curmudgeon, Ornery, Testy and Snippy. Those 11 are balanced out by 10 other bars that are slightly less offensive—Rebellious, Feisty, Sleepy, Loopy, Goofball, Forgetful, Drama Mama, Dramatic, Princess and Spacey.
Snickers also rolled out a new online spot starring a hotline operator advising and coaching callers on which bar to give their friends, dependent on the mood they are in.
https://www.youtube.com/watch?v=pT6PlWjuXw0
Snickers Brand Director Allison Miazga-Bedrick stated, "We believe the new bars will inspire people to not only quickly identify their own symptoms and satisfy their hunger, but give them a new, fun way to call-out friends and family on who they become when they're hungry, too."
With so many competing products, personalizing the experience just bridges a greater connection with consumers. Does a personalization strategy fit within your brand strategy? Contact us and we can explore opportunities for your brand.
[gl-hs-form form_id='1863abe3-c1e4-43d0-a298-c7b132f8ce03′]