In recent years, many brands have vowed to reject photoshopped images of women in their advertisements to help combat Hollywood's beauty standards. Brands such as Dove, Arie, ModCloth, Old Navy, Nike and even Seventeen Magazine have all made pledges to represent and celebrate bodies of every type. But one brand that seems to have missed the memo about the anti-photoshop trend is Vanity Fair.
Earlier this year, Vanity Fair received a lot of backlash for their Hollywood 2018 issue. The cover of the magazine featured many A-list celebrities, including Tom Hanks, Nicole Kidman, Michael B. Jordan and Robert De Niro, among others. But what had people talking the most were the three-legged Reese Witherspoon, and a three-armed Oprah Winfrey pictures inside, which showed just how "out of hand" rampant photoshopping has become.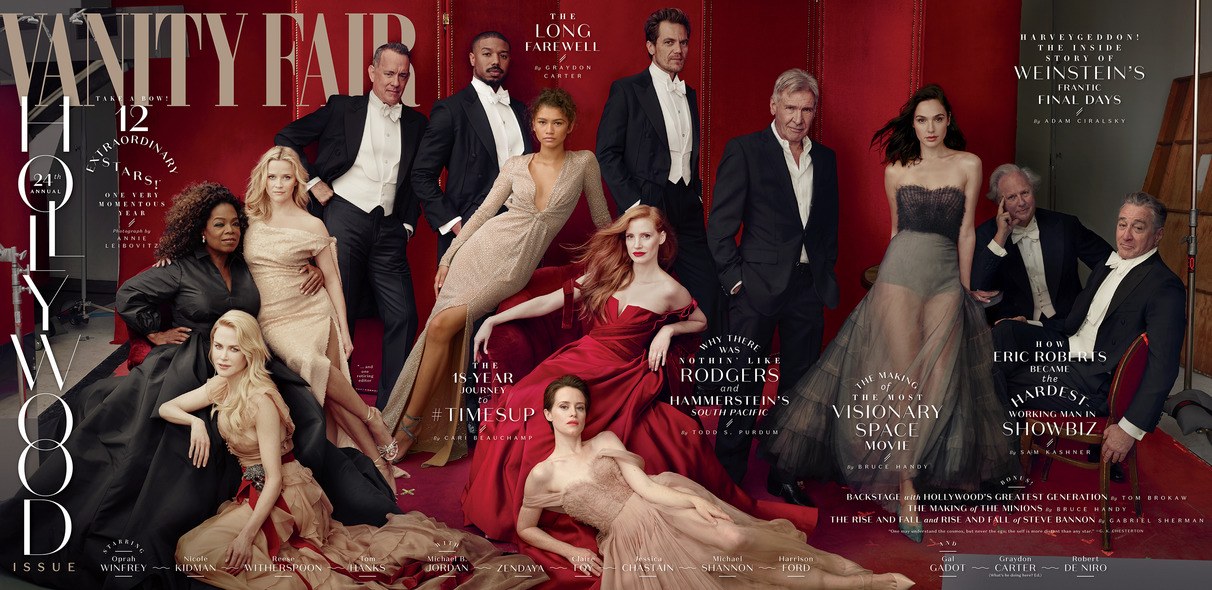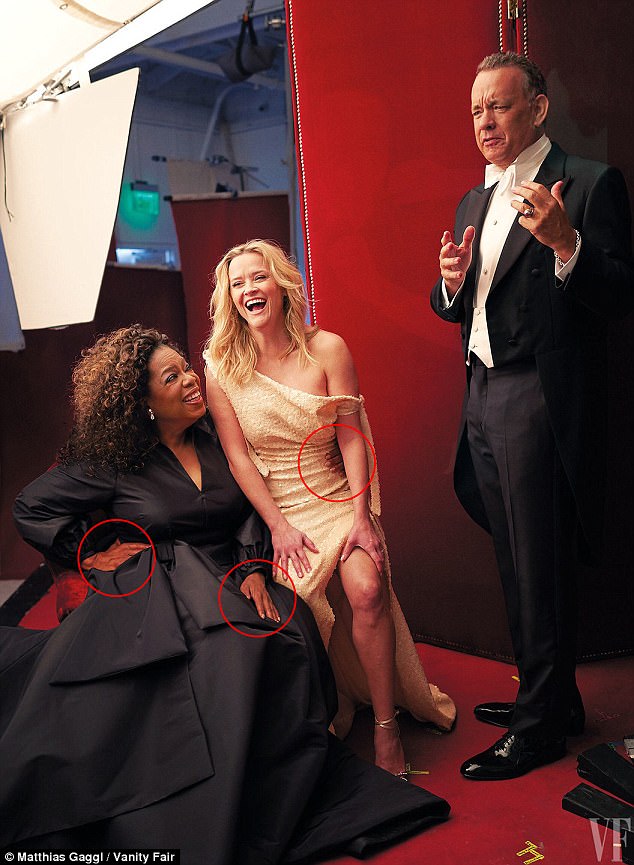 Vanity Fair acknowledged via tweet that Oprah's third hand was a mistake on their part, but reasoned that they believed Reese Witherspoon's third leg was the lining of her dress. Whether they were truly accidental or simply ignorant, both actresses laughed at the mistakes.
I accept your 3d leg. As I know you accept my 3d hand👋🏾👋🏾👋🏾❤️

— Oprah Winfrey (@Oprah) January 25, 2018
Now, the gaffe is being brought back into the light – GQ seized the opportunity to poke fun at the incident on the cover of their 2018 comedy issue, released this month.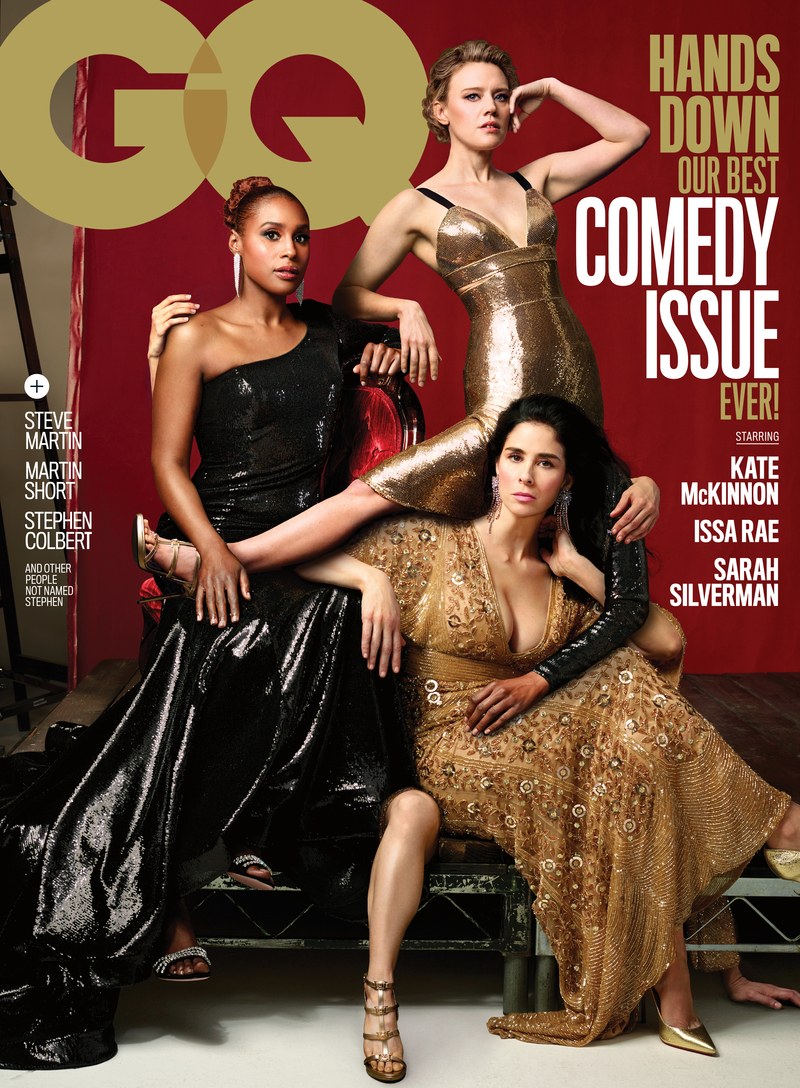 Featuring comedians Kate McKinnon, Sarah Silverman and Issa Rae, the cover blatantly mocks their sister publication (both GQ and Vanity Fair are a part of Condé Nast Media). They even added in an online post titled "Mistakes Were Made:"
"GQ would like to apologize to Kate McKinnon, Issa Rae, and Sarah Silverman for the egregious mistakes made in the process of creating the cover for our 2018 comedy issue, the latest in our pantheon of mostly annual love letters to the funniest humans we know. Our intention was to celebrate the three super-funny superstars, who are all that is smart and perceptive and riotous and necessary in comedy right now. We deeply regret that the results violated GQ's rigorous standards of editorial excellence and the laws of nature.
In an effort to ensure that an error of this magnitude never happens again, and because this sounds like the right thing to say, GQ will be conducting a thorough internal audit of our cover-development process. To demonstrate our commitment to transparency, we will release the results of the review, quietly, in 17 months, on Medium."
According to a Condé Nast source, "There is mass fury at VF today, the staff and editors are really upset. GQ is spoofing the VF cover which came out with all the Photoshop mistakes, the mysterious extra legs and hands attached to Oprah." The source goes on to say that the editor-in-chief of Vanity Fair was never informed of the GQ cover, and feel that they are being mocked.
Whether you call it mocking or satire, the GQ cover certainly hits a few key points:
They made the cover timely in light of the recent Vanity Fair cover

They've brought the messaging of the issue (comedy) to the forefront of the conversation

They've brought attention that photoshopping, if used at all, should be done with consideration and deliberation.