Now, let me first say, I am a strong and firm believer, even advocate, of SEO writing for small businesses. But… there is a strategic art to balancing out your budget when it comes to re-doing a company website. Yes- some capital should be allotted to SEO writing because it will most definitely be driving traffic to the site. But that doesn't mean you should burn up all your dollars and skimp on the actual content and quality of your website copy.
Remember, your company's voice should be communicated through the online copy. It should be interesting, and invite browsers to click through and read more. If your copy is dull and obviously written exclusively to stuff as much awkward SEO phrasing in as possible, consumers will quickly become disengaged and navigate away from the page, making the whole effort of driving website traffic fruitless.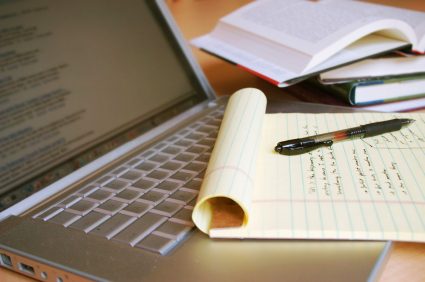 My advice to small businesses or anyone with a limited budget, is to first get your copy written in a unique and strategic style. Then with remaining budget, make sure to add-in strong SEO writing. By making the quality of your content a top priority, you're more likely to have the people that do come to your website, stay longer and engage with your brand longer.
So, how do you keep online copywriting in check? BALANCE your content with information, quality content, good style and SEO. Never write solely for SEO purposes and never write without any SEO dialogue. If working for an interactive and online marketing firm in St. Louis has taught me anything, it's that SEO and quality of content can work together to boost search rankings and drive traffic.
Any ad agency, should realize the strategy of web writing. G/L has recently brought on a Digital Strategist to help boost our online marketing company.