Let me begin by introducing myself, seeing as I am the newest addition to St. Louis marketing and advertising agency, Geile/Leon. My name is Lindsey, and just a week ago I started my journey as a G/Ler. Immediately thrown into the hustle and bustle of agency life, one of my first tasks was to write a post for the agency blog. Well, one thing you should know about me is that I love a good deal. I am a coupon redeeming, discount-shopping queen. So naturally my favorite marketing movement right now is mobile social marketing. This rapidly spreading movement is the perfect trend for someone constantly connected and addicted to a good bargain. It is with no hesitation when I say I have been a victim of this explosive trend lately.
I recently took a trip to Plato's Closet to rid my wardrobe of some unnecessary clothing. Of course, only to replenish what I managed to get rid of while waiting for them to rummage through my bags of clothes. But really, how could I turn down a $12.00 pair of designer jeans? My impulse-purchase behavior isn't exactly the point of the story, but more so is the conversation that took place upon checkout. It went something like this:
"Do you have the Facebook app on your phone?"
"Well of course I do."
"Would you like to save 20 percent on your purchase?"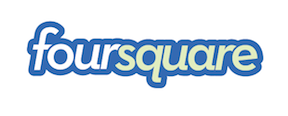 "Obviously."
"All you need to do is "like" this location on your mobile phone."
Done. And just 30 seconds later those jeans cost me $10.00.
Next stop on my impromptu shopping trip was the mall, wallet heavy with my $40 profit from Plato's. And what do you know, yet another promotion similar to that of PC. $10 off jean shorts for "checking-in" at American Eagle using Facebook Places. So was it a coincidence that I came across two places using these types of mobile promotions? I don't think so. A social networking – mobile marketing phenomenon? I would bet on it.
Location-based check-in services like Facebook Places, Foursquare, and Yelp are popping up everywhere, offering incentives for consumers to interact with a brand and share valuable data. These services use your geographical location to determine public locations and venues that are close to your proximity. Ann Taylor, Best Buy and Starbucks are a few of the companies jumping on the LBS bandwagon, offering immediate "check-in" rewards.
In addition to the location-based apps, there are coupon sites, like mobiQpons, offering on-demand special promotions from local restaurants, stores and services near you. All it takes to redeem your deal is showing the offers to the cashier directly from your cell phone – simplicity at its finest. On top of the LBS apps are the increasingly popular, QR codes showing up on ads, posters, and restaurant menus everywhere (learn more by checking out a great blog post from fellow G/Ler, Miranda). And, we can't forget about the SMS offers. I still love getting my monthly Redbox free rental code!
Gone are the days of scissors and coupon cutting. Bargain shopping and coupon redemption has never been simpler. Now the real challenge lies in trying to sort through the hundreds of apps being offered, and I for one, graciously welcome the challenge.