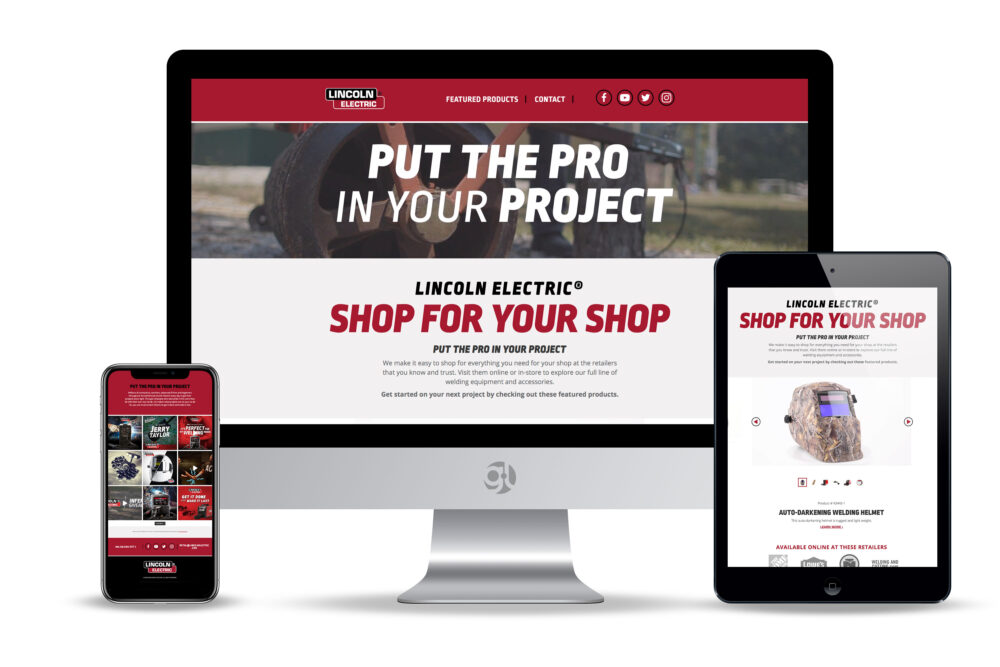 Lincoln Electric manufactures equipment and consumables used by the welding and metalworking-related industries. A trusted brand among professionals, their products are sold through an international network of industrial gas distributors.
Lincoln Electric also has a robust retail presence. DIYers and small contractors can find high-quality, professional equipment and consumables online and on the shelves of retailers all across the nation. We work with Lincoln Electric to help retail customers put the "pro in their projects."
Geile/Leon proactively developed a strategy for Lincoln Electric retail after identifying an opportunity in the social media environment within the DIY/small contractor retail category. We recommended a strategic plan to engage their target audience and build an online community that would compete and hopefully surpass the social following among Lincoln Electric retail's competitors.
First, we created thematic language that would communicate in a memorable way that Lincoln Electric products that are has high performing as their trademark industrial line, but with features and usability well suited to DIYers and contractors. Next, we created a landing page inviting the target audience to "put the pro in your project." We also launched social media channels for Lincoln Electric retail, using content produced in-house, including video and graphic elements, to fortify our initial growth strategy.
We also implemented an email list growth strategy and continue to develop promotional giveaway contests each month. These help to promote products, and entrants who choose to opt in are added to the database to receive monthly emails. The giveaways also contribute to the overall social media performance and significantly grow the social media audience.
Lincoln Electric retail social media channels continue to outpace competitors in growth and engagement. With so many brand options in the retail category, it is critical to keep the audience engaged with added value like knowledge and skills development, as well as community building, to support sales growth.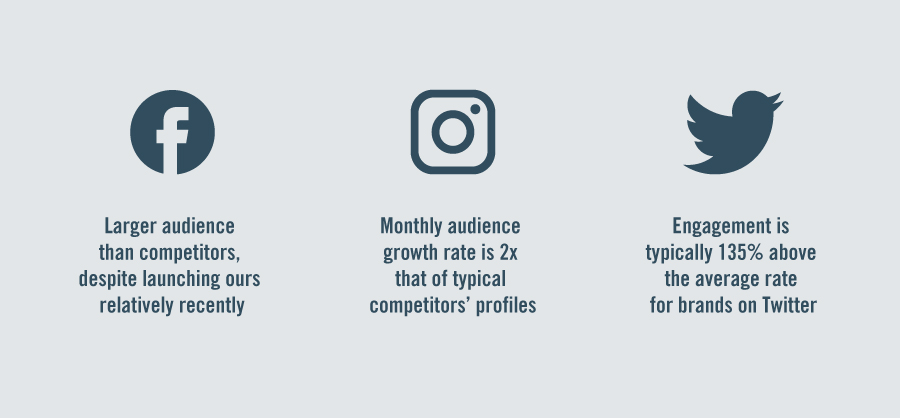 Overall, each of the three Lincoln Electric Retail's social media platforms managed by Geile/Leon consistently performs well above the industry's 1% benchmark for engagement and even further above the average of 0.5% to 0.99% across all industries.
To see how the channels are performing, please visit the website and click on the social media links: www.lincolnelectricretail.com