TRENDING NOW FROM G/L
Every Monday morning the G/L office starts our week by meeting together and updating everyone on new business, old business, this week's needs, last week's successes, all the good stuff. We always take time at the end of these meetings to discuss what is trending now in our marketing and design world. We decided that what we talk about isn't only beneficial to us, but to our clients and followers – so every other Monday morning we share our favorite trends with you.
WHAT WE'RE TALKING ABOUT THIS WEEK
Last week we talked about 3-D printing, this week we have another side of production called CLIP, we talk about how to win over millennials and an inspiring interactive web exhibit.
CLIP
Continuous Liquid Interface Production is a technology that grows parts instead of printing them. CLIP is different than 3-D printing because of the speed and its use of light and oxygen.
See a video below and read more about it here.
https://www.youtube.com/watch?v=UpH1zhUQY0c
BRANDS LEADING MILLENNIALS
Brands like Coca-Cola, McDonald's and Dove have been attempting to influence happiness in their consumers. In 2015, now more than ever, these brands are committed to making the world a happier place starting with millennials. A study by ZenithOptimedia says that inspiring happiness is going to secure a relationship between these brands and millennials for the long haul. These brands have the right idea, whether it is to actually change the world or only to create loyal consumers, it's working.
Read the full story from AdWeek here.
INTERACTIVE EXHIBIT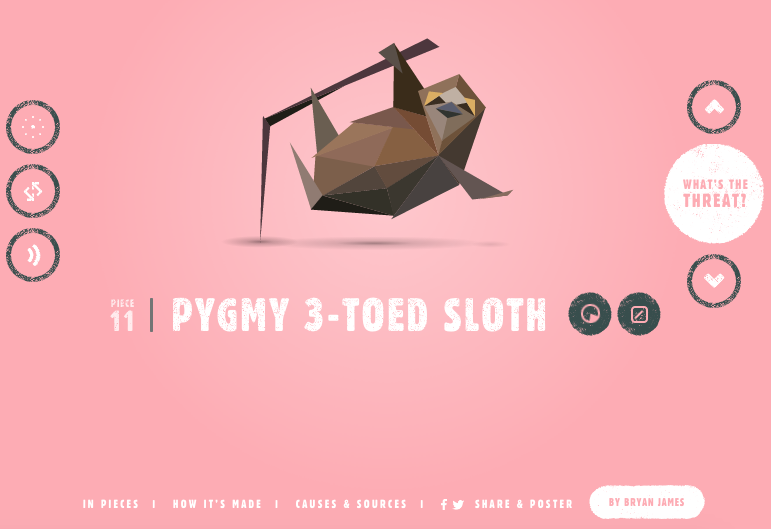 Interactive websites are all the rage. Combine interactive websites with brands wanting to do good and change the world (see trend above) and you get a site worth sharing. In Pieces is an interactive exhibition and study into 30 of the world's both most interesting and endangered species. Bryan James lays out each animal and their information literally in 30 pieces.
Experience it yourself here.
Want to talk trends with us? Let's chat. Shoot us an email or connect with us on Twitter orFacebook.
Did you miss the last trends we shared? See them here.