Last week, Bloomberg reported that Facebook was back on track for releasing Facebook TV, rumored to release later this month. In other words, the company is about to take on user-generated video content giant, YouTube. Shocking? I think not. What is shocking is how long it's taken a rival to take on the behemoth. Facebook's rounded-up their fair share of social dynamite over the past few years, including Instagram, WhatsApp, Facebook Messenger, Facebook Live and most recently, taking a page from SnapChat's ever-engaging, ever-addicting, short-lived video/photo messaging content via Instagram Stories and Facebook Stories.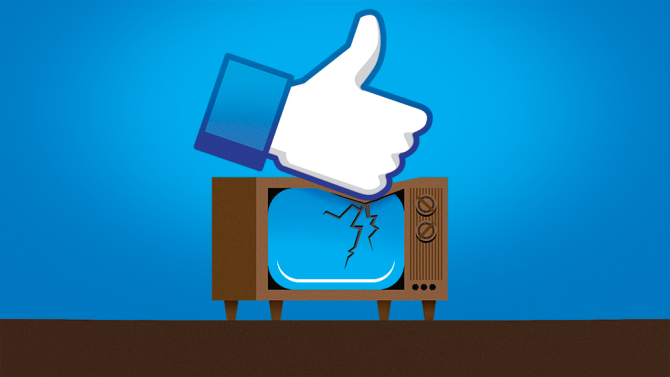 So what can we expect from Facebook TV? Ridiculously targeted content and world domination. Not necessarily, but you can count on a mix of scripted and user-generated content, that thankfully (at least for now), will not be featured on your News Feed. Facebook's impressive 2 billion users can catch fresh content on Facebook's TV designated page. The company aims to create higher-end content compared to YouTube, but supposedly it's not competing with video producers such as Netflix, HBO and Showtime…sure you aren't Facebook, not this month.
Facebook's newest endeavor comes on the heels of the company's push toward longer-form entertainment and tackling an over-crowded News Feed filled with advertising, as well as incorporating ads into Facebook Messenger. Facebook is funding a set of original programs intended to give the company a slice of the super-sweet $70 billion television advertising market.
Facebook originally expected the project to be ready about a month ago, but it has taken longer than anticipated and further delays could occur, according to Bloomberg.
Now, this new TV venture does not come without its constraints. There's a risk that Facebook's users won't necessarily spend as much time scrolling through Facebook's News Feed if they start watching long-lasting videos via Facebook TV. "That's going to have an impact on impression rate growth," said CFO David Wehner. "So there is, in that sense, a cannibalistic effect of sort happening there." Indeed advertisers, how will we survive without our traditional News Feed impressions? Video content advertising via Facebook TV, am I right?
We'll be staying tuned for updates on the company's latest project and any advertising opportunities that come with it.