Marketing to High School Students
While high school seniors are making their final college attendance decisions in the spring, higher education marketers are planning to connect with students attending college in 2016. Student visits start in the fall and the search for the perfect school is underway.
Thinking about this process, the amount of options out there and the current audience landscape, what's the best way to market to these students? How can you most effectively provide them the information they need to help with their decision-making process? The following infographic highlights students' digital research habits and ways they are using platforms to help make their college decision.
What does it tell us?
What the research tells us is that higher education marketers should be paying attention to mobile devices and social media as research mediums for high school students. For example, if 4 out of 5 students view a college website via mobile devices, then colleges should be investing in mobile-friendly Web design, even more so now that Google has updated analytics to recognize mobile friendly websites with higher SEO.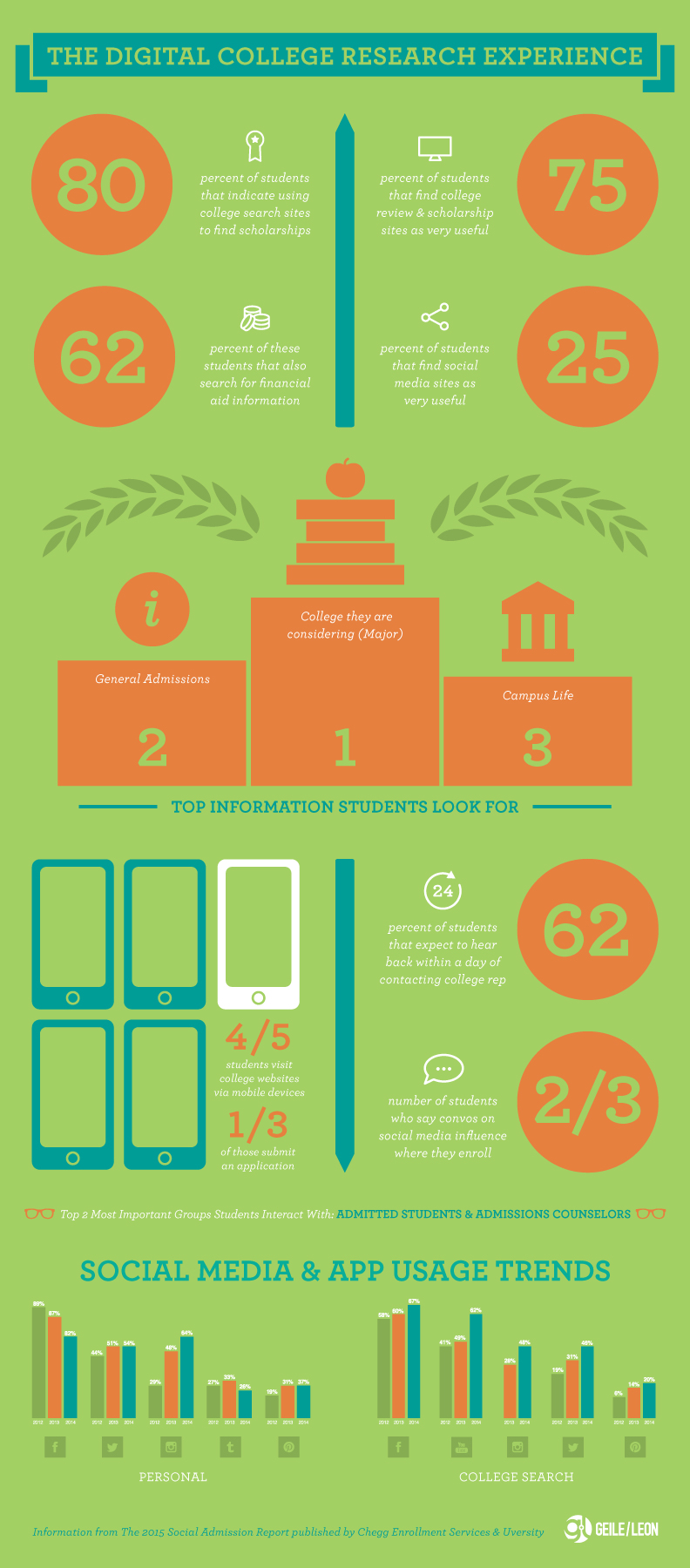 This information was pulled from a recent report published by Chegg and Uversity. Read the full report here.