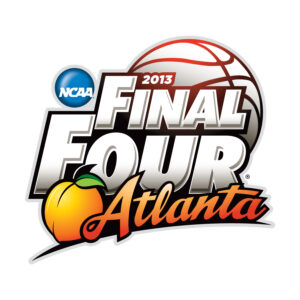 Whatever you do, don't say "March Madness" or "Final Four." It's a perfect scenario for any "creative" in the marketing and advertising field really: Figure out a savvy way to utilize social media and digital exposure that ties into the "ma-ma-ma-ma-mad" basketball games that start today. It's called digital ambush marketing — a low-cost alternative to outrageous ad and sponsorship prices by digitally connecting your brand via social media. With tonight's  "First Four" games tipping everything off, here are some things to consider.

How does this sound: $35 million to become a sponsor or $1.4 million for 30 seconds? That's the going rate this year for the traditional marketing tactics. But, I found some numbers that are a little more interesting and stress the importance of being digitally active, during this month especially.
Challenger, Gray & Christmas issued a press release six days ago in which they announced:
According to statistics from Turner Sports cited in a recent Multichannel News report, online March Madness coverage attracted over 220 million visits during the 2012 Tournament. That is an average of about 2.2 million visitors per day."
What's that tell us? Companies and brands cannot ignore digital and social media tactics during this tournament. Everyone's engaged online, and marketers need to take advantage — even during the workday. The Challenger press release continues with its report saying:
A survey just released by MSN and Impulse Research found that 66 percent of workers will be following March Madness during work hours, with 20 percent expecting to spend one to two hours following games, 14 percent spending three to four hours, and 16 percent saying they will spend five hours or more watching games instead of working."
We know people don't spend every minute of the workday being productive. But still, I was surprised by how high those numbers are. That being said, brands and organizations across the country are aware of the digital reach that is possible, and they are trying to take advantage. Here is a countdown of my three favorite examples of ambush marketing being used during this month's college basketball games.
3.) SPAM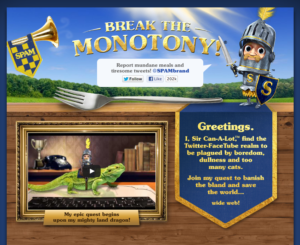 2.) LITTLE CAESARS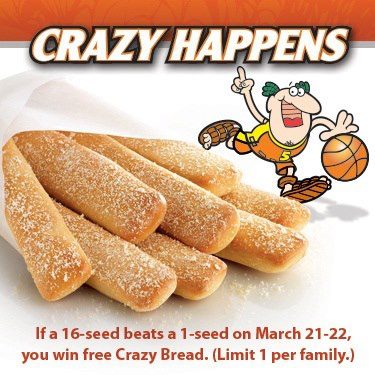 1.) FREEBIRDS WORLD BURRITO
Do you think that ambush marketing is a cheap way out? Is it fair? Or, do the event sponsors & high-paying advertisers deserve exclusive rights to market?