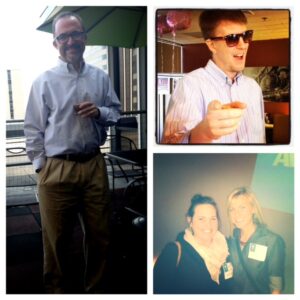 The best brands tell stories. Stories that their clients and customers relate to, find compelling, elicit emotion and most importantly – motivate. The content that is created and shared on Instagram can solidify a brand's identity and relationship with their audience. But, sharing the correct content is always key.
Advertisements heavily saturate the market – so many words! While Instagram is certainly an avenue to connect with a businesses' audience, it's an indirect advertisement. The image-driven purpose of Instagram  for brands is to sell by storytelling. Or, inadvertently advertise by creating a visual connection. Every B2B company works to create this customer connection and with Instagram, they're allowed to present their product or service in a different light, with little words or description.
Creating compelling content on Instagram may actually be quite simple. Strategically, the visuals shared should be a peek into your operations, whether that is concepting or manufacturing or end-use. These images should be a new way to look at "what" you're doing and specifically "why" it is important.
If you're ready to kick-start your Instagram campaign or reenergize one that may be lagging, adopt the following habits.
1. Show Off Before/After Shots: Customers probably have a good idea of what your product or service does if they're following you on Instagram, but you can take it to another level. Approaching an image in a problem/solution (before/after) way allows customers to see in what ways your product has been brought to life.
2. Give a Behind-the-Scenes Look at Your Company: Understanding the way a company works or how they create, helps explain "why." It strengthens your company's position as the best solution for the customer. People appreciate a transparent look to know exactly how your process works and what the outcome will be.
3. Show Off Products in Different Environments: When you have a beautiful product, photos are easy. But if your product isn't so attractive, put it in thought-provoking environments. Customers want to see a product in action, fulfilling its duties, in as many scenarios as possible.
4. ENGAGE with Your Audience: While it may not be content you've created yourself, invite your audience to post photos of your product in use. Potential customers are motivated to buy when they see people like them successfully using those same products. Take it one step further and create a custom hashtag so you can group the fan photos. Better yet, make it a contest to increase engagement.
5. Use Geo-tagging: Geo-tagging can serve a number of purposes. Maybe it's to convey your company's multiple locations. Maybe it's to show your audience all of the places that your product is being used. Either way, providing physicality to your company makes you appear more attainable.
There is no failing at Instagram if you create compelling content. Ask yourself what you'd want to see if you were in the audience. Why are you interested in some images more than others? If you want your customers to buy what you're selling, show them why it's worth it.
[gl-hs-cta cta_id='c863a08c-3579-4901-9c86-448c31e3a81a']