Let's get one thing straight; the B2B purchasing process is not a one-size-fits-all message. Everyone has to be talked to differently. If you don't, there are plenty of other competitors out there that are willing to craft a direct message to their intended target. Which means they get the business, not you.
Today, 81 percent of B2B companies have multiple decision-makers involved in the purchasing process.* Whether it's C-level, the marketing department folks or a consultant for the job; the point is that B2B marketers and advertisers need to appeal to the motivation of the respective person and their job title. This is quite different from the way things are structured in B2C environments, where the vast majority of purchasing decisions still lie with a single decision-maker.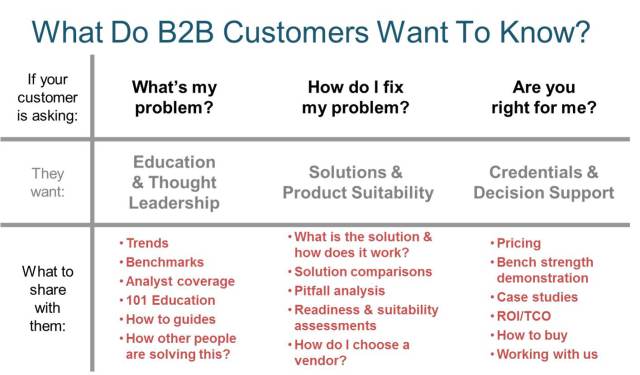 This evolving B2B purchasing process should be an encouraging sign. Think about how much easier it can be to move down "the funnel" with two or three people onboard. The key is figuring out which people are driving decisions and finding out what appeals to them. Are they worried about risk aversion? Cost reduction? Safety? Reliability? Productivity? Efficiency? Establish and promote messages that answer these questions and points of interest — get these conversations going online/offline and remain active.
Simply "tweaking" your messages for different decision-makers is not going to cut it. If you want to see real results and real sales, put forth the effort and craft messages that are meant for a specific person. We recently met a challenge for a client trying to reach both C-suite and IT decision-makers by leveraging our G/L experience with similar issues. Our creative team was able to develop two separate messages that addressed pain points for both audiences — reaching them where AND when they were listening. And by doing so,  the results showed more engagement and increased response for the call to action.
This is what I mean by adapting to the evolving B2B purchasing process. The cookie-cutter, templated method of drag-and-drop just doesn't work. There are too many people out there trying to get away with saying things that are too similar. Commit to establishing messaging that speaks directly to someone, and you will always increase your stance as a thought leader.
If you can do this, you are able to accomplish something much bigger than contextual targeting. You can reach people when and where they actually want to be reached. However, don't expect overnight results. You should know by now that getting these conversations going, initially, will take some time.
[gl-hs-cta cta_id='c863a08c-3579-4901-9c86-448c31e3a81a']