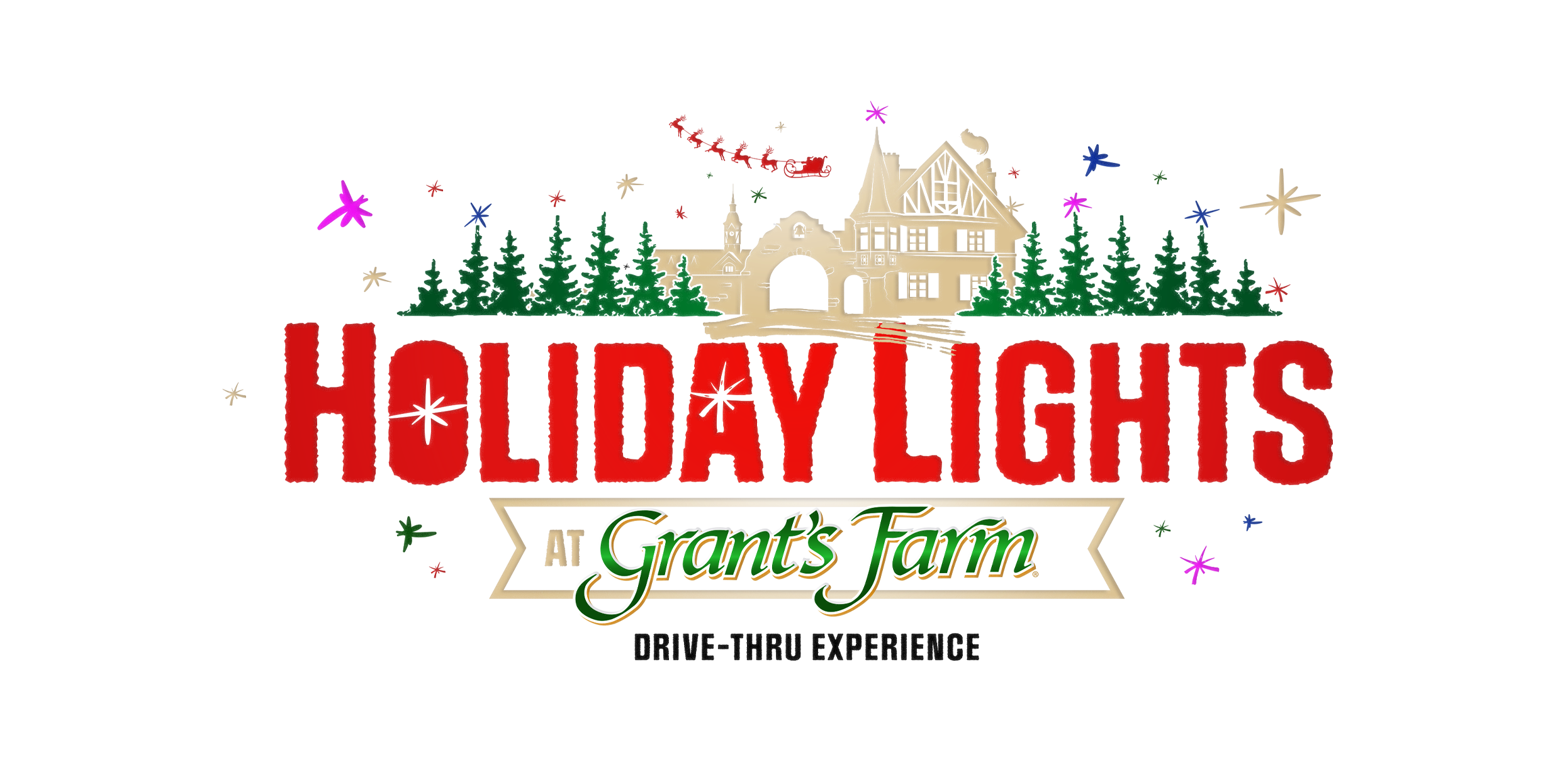 Grant's Farm hosted its second annual Holiday Lights Drive-Thru event from November 2021 through January 2022. This holiday lights display is an evening event open to the public and offers the chance to experience one of St. Louis' beloved attractions, all a glow in holiday cheer. In 2021, Grant's Farm added an exciting new addition to the Holiday Lights event: the Busch Family Estate House—this presented a unique experience that has never before been offered to guests of Grant's Farm.
Grant's Farm engaged Geile/Leon to develop a marketing and media strategy in support of Holiday Lights that would address brand and operational objectives including expanded awareness of the event amongst targeted audiences, promotion of the new event offerings (earlier start date, new decor, increased capacity, dynamic pricing, bundle offers, and the addition of the Busch Family Estate House), continued communication around the Busch Family Ownership Group's commitment to sharing their family home, and increased ticket sales/reservations compared to the 2020 event.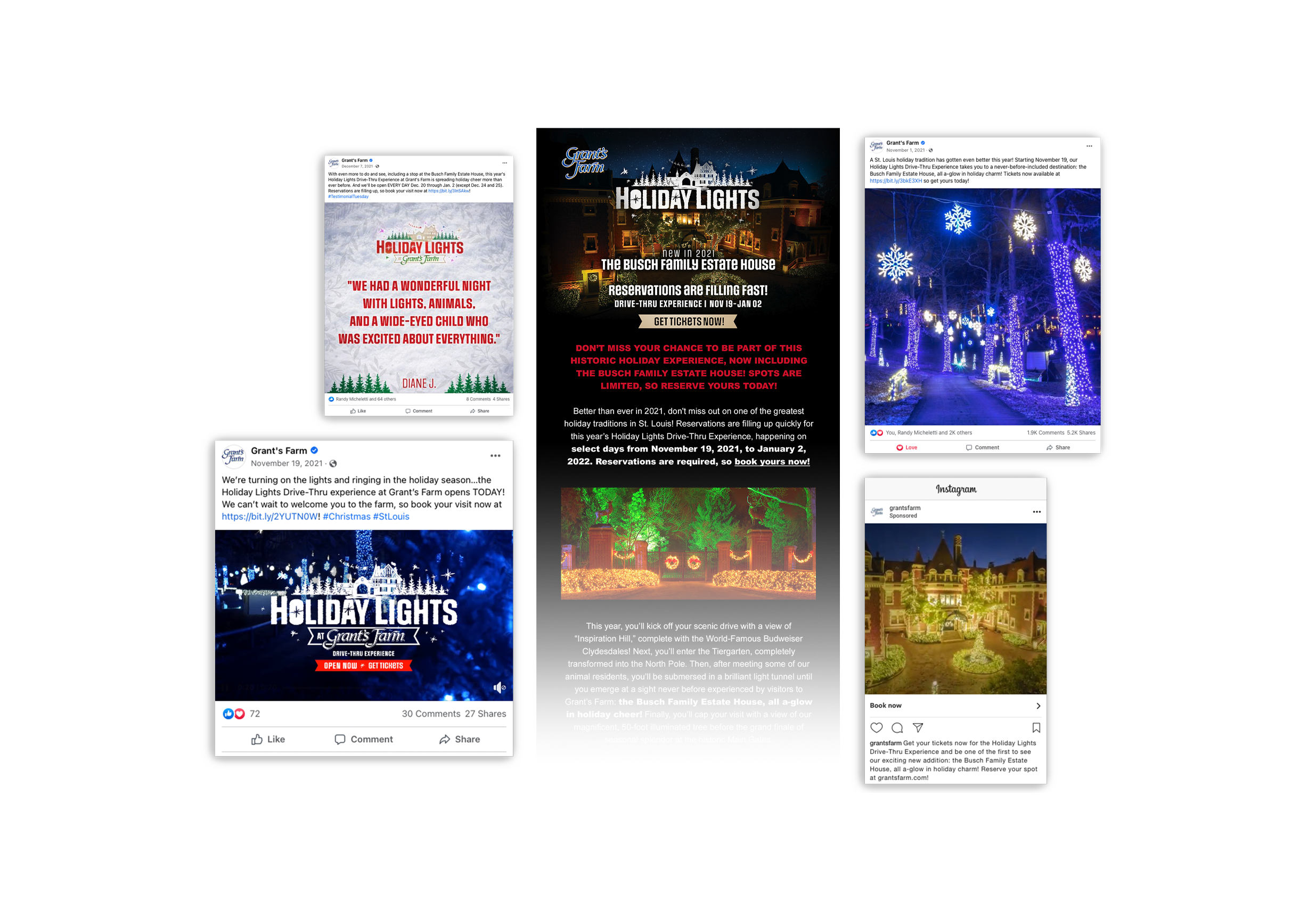 Geile/Leon created an integrated marketing campaign targeted locally within the St. Louis DMA. The campaign incorporated the use of public relations to generate earned media around the event, email marketing to the existing guest database, paid and organic social media on Facebook and Instagram to drive online bookings, and broadcast radio advertising to generated heightened awareness leading up to the launch of the event.
Geile/Leon developed the content, messaging, and creative assets for each channel, which featured fun, holiday-themed visuals and messaging points that also integrated a style and tone that aligned with the overall Grant's Farm brand. In addition, our team was responsible for campaign implementation and ongoing performance reporting throughout the Holiday Lights event.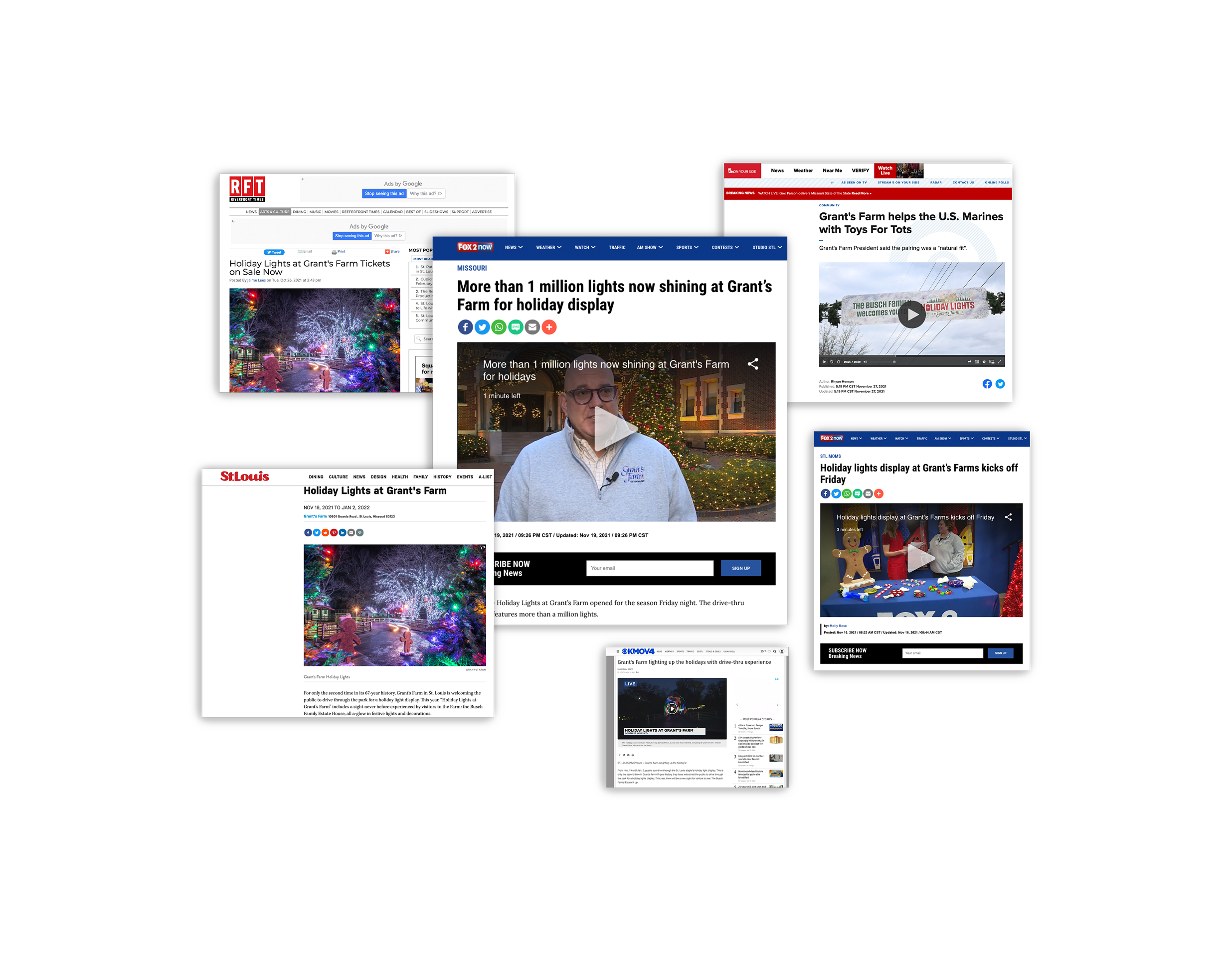 The 2021 Grant's Farm Holiday Lights event was a great success, achieving a 28% increase in attendance and revenue compared to the 2020 event. A guest survey incorporated into the booking process showed that the majority of ticket purchases were driven by Facebook—this channel alone generated nearly 30% of all reservations.