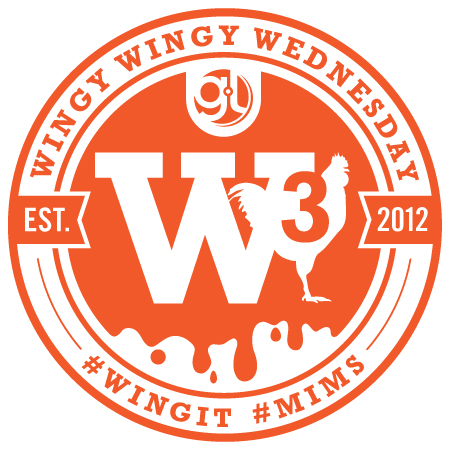 A select team of G/L's wing enthusiasts have enrolled in an ambitious effort to catalog, categorize and rank the St. Louis area's vast chicken wing offerings. It all began last October when wing savant, Adam Arriola, suggested a Hooters lunch hour run to amateur drummy junky, Lucas Pierson. Some coworker wing-heads happened to overhear their battered and dipped banter, and it wasn't long before an entire wrecking crew of Frank's-fiending-creatives was formed. From that day forward, Wednesday at Geile/Leon was no longer just another day…it was forever transformed to "Wingy Wingy Wednesday" — a weekly ritual lunch review (a.k.a. W3). The goal? Exploring, analyzing and testing some of St. Louis' most popular (and not-so-popular) restaurants that offer wings on their menu.

In 2013 and beyond, the wing-scholars of G/L will continue their search every Wingy Wingy Wednesday for the best mouthwatering, jaw-dropping, finger-lickin' wings and post a review of each stop they make. Then, based on their rating, a list will be compiled with Geile/Leon's top St. Louis wing picks. It's time for the G/Lers to catch you up on where they've been so far, and they're inviting you to join them this year. Guest judging appearances and suggestions are welcome, as we look for a way to make this wing knowledge mean something — and argue our case for St. Louis as the #1 spot for wings.
HOW WE'RE RATING THEM
Quantity:  Some people stick with a pound, others let you order piece-by-piece. We like options.
Atmosphere:  It can be a dive or a well-kept eatery — either is fine with our crew. However, cleanliness and a friendly, attentive staff is always a must.
Fries/Chips:  Okay, so this doesn't have to do with wings, but a great side completes a meal. We prefer homemade chips and crispy fries.
Sauce:  The "sauce is boss" (cheesy but true). Great wings can be hot, mild, sweet, BBQ, etc. Some people love them all.
Napkin Choice:  This may seem nit-picky, but there's nothing worse than eating wings and wiping your hands on a napkin that practically falls apart. A quality napkin goes a long way.
Dipping Sauce:  You can't have wings without ranch and/or bleu cheese. If it's homemade, it's even better.
Preparation Technique:  Fried, grilled, baked, smoked, rubbed, even glazed — nothing is off limits.
Price:  Delicious wings, for a great price … you can't beat it.
Variety:  Some like the drummies, some like the wings, some like them boneless — nevertheless, we believe in variety. Each of us has our own preference, so having the choice (or an equal mixture of drummies & wings) is key.
Appearance:  We aren't looking for a five-star restaurant wing presentation, but there's a difference between a pile of perfectly sauced wings, a mound in a plastic basket and those sitting in a vat of grease. Keep it clean.
Added Bonus:
Beer Variety  (draft & bottle selection included)
Wet Naps  (because the wing stench seems to linger)
Music Choice  (minor detail, but no one likes Nickelback)
Large Boneyard Plate/Bowl  (we like helping the waitstaff out too)
Menu Alternatives  (just because a wing ain't your thing, doesn't mean you can't come along— the more the merrier)
Below are the places that we've visited since the start of Wingy Wingy Wednesday. We'll continue to tweet every week with pictures to let our audience know where we went and our overall impression of the trip. What are your favorite places for chicken wings in St. Louis? We're always looking for new spots to try.
IN SEQUENTIAL ORDER
Hooters
Buffalo Wild Wings
Weber's Front Row
O'B Clark's
Culpepper's
Wingstop
John P. Fields
Mike Duffy's Pub & Grill
The Post Sports Bar & Grill
Johnny's Restaurant & Bar
Three Kings Public House
South Town Pub & Grill
Tom's Bar and Grill
Llywelyn's Pub