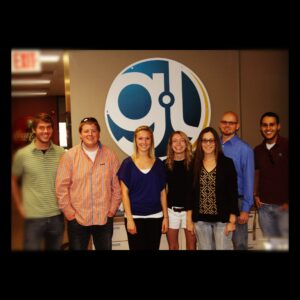 Any opportunity for graduating college seniors to gain insight, advice and real world experience cannot be overstated. This is even more true when it comes to the world of advertising and the continuous steps needed to advance a career—beginning the glorious and glamorous life in the grown-up world.
So, when Jim Schnurbusch, former President & CEO at Hughes Agency and adjunct faculty member at Webster University, asked Geile/Leon to participate in his "Clients Projects" class—we jumped at the chance to cultivate the creative minds of the future. We are eager to participate because of our strong passion for what we do here at G/L.
Schnurbusch developed his "Clients Projects" to be a genuine reflection of the ad biz. All 7 students involved will also be working with 4 different agencies in conjunction with their 4 clients along the same timeframe. Nothing like balancing your time and concentration on different clients, right? For the students, it's simple: Real clients. Real problems. Real work. Real valuable.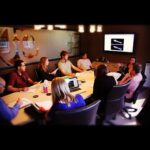 Our account and creative teams at G/L are looking forward to taking part in the education process, giving the practical elements needed for these students. A little business background here, some marketing communications problem there and voilà—a creative brief that leads to an amazing result from the journalism students.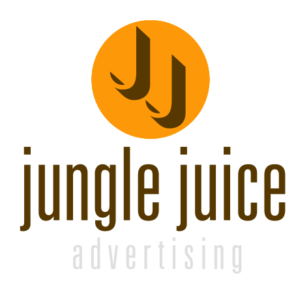 Who Are The Lucky Few? A driven group of 6 seniors and 1 junior from Webster University. The Task? Create a working agency title, design an agency logo, and develop 5 campaigns for 5 real world agencies and clients. Equipped with a passion to learn and armed with an anxious collection of creative minds, "jungle juice" will be working with a client of G/L that makes LED headlamps, flashlights and spotlights. The Result? Come up with a name for the brand, a logo, print ads and some collateral work. With plans to report back in November, the team's research and development are already underway.
We see this as an awe-inspiring opportunity to continue our vehemence, pass down knowledge, watch ideas form and give back to the community. Stay tuned for what happens next time we meet back up with team, and share some of your own real world advice for "jungle juice" as they gear up for graduation.