As Accountable Care Organizations (ACOs) continue toward mainstream adoption, they are positioned well to compete against fee-for-service organizations. Accountable Care Organizations are seeing historical growth across the country (see charts below), and with that an innovative marketing approach to a new healthcare model is definitely needed.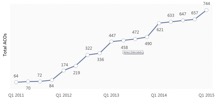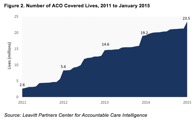 Source: Leavitt Partners Center for Accountable Care Intelligence
It's been well established that the goal of Accountable Care Organizations is to make healthcare more affordable for patients by offering coordinated, effective and efficient patient-centered care. With that shift, developing a new marketing strategy that speaks to better overall health, emphasizing preventive medicine and incentivizing quality over quantity will help patients experience improved outcomes and greater long-term benefits is vital (For additional information on healthcare marketing strategies being considered by providers, check out our new Healthcare Whitepaper).
This transition will not be easy, as patients have been trained to react to healthcare issues when needed, instead of taking a proactive approach to overall wellness.
As you move forward with these thoughts in mind, here are a couple ideas that can help with the development of your plan:
Promote Market Wellness – move away from promoting specialties and technology and showcase wellness and preventive measures to encourage better overall health.

Communicate the benefits of Accountable Care Organizations – don't assume consumers understand what an ACO is or how it benefits them. Communicating the benefits of coordinated care is key.

Get Physicians Involved – Physicians and nurses are the best advocates for Accountable Care Organizations because they have direct contact with patients. Provide them with communications materials to share during and after visits that explain the benefits and answer questions about the ACO.
Good luck in developing your new Accountable Care Organizations marketing plan. We'd love to partner with you to answer any questions you might have or to even help you with your plan. Or if you're looking for additional healthcare insights, check out our brand new white paper here or by filling out the form below: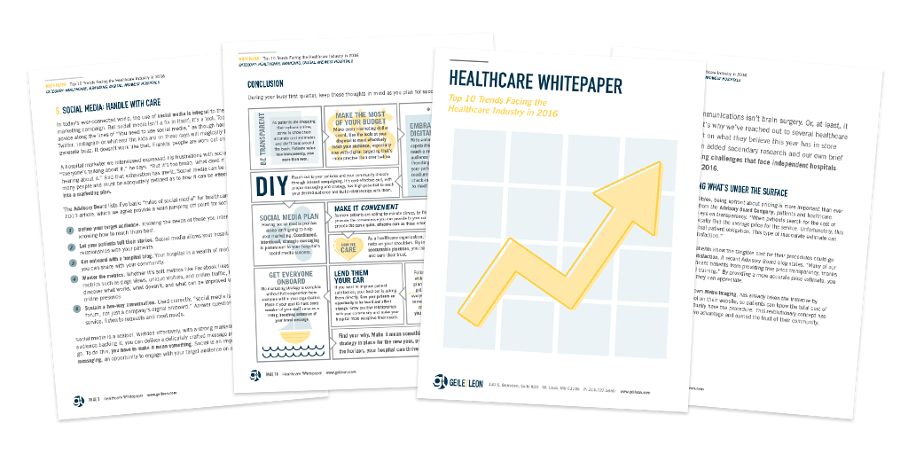 [gl-hs-form form_id='d7272d0e-44ce-41ae-983e-f52b58f52b41′]
References:
Franklin Street – "Tips on Successfully Marketing Accountable Care Organizations" by Stephen Moegling
Smith & Jones – "Transitioning Marketing Efforts to the ACO Model"
Health Affairs Blog – "Growth and Dispersion of Accountable Care Organizations in 2015" by David Muhlestein