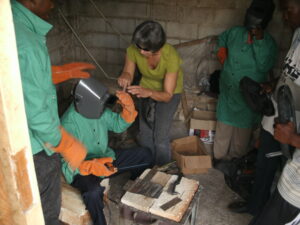 Whether it's businesses, programs or employees, we are always excited to work with those who take their company's mission and values to heart. Someone that goes beyond the day-to-day practices and really makes the work they're doing and the product they're producing mean something. Recently, thanks to our client Lincoln Electric, we had the good fortune to meet Gay Cornell, an inspiring individual that truly Makes It Mean Something.
Lincoln Electric is a world leader in welding and metalworking equipment. Employees of Lincoln go through a rigorous training program where they learn how to weld and use the machinery first-hand. Gailyn "Gay" Cornell was one of only a handful of women to take this class, but the welding training she received would go on to impact the rest of her personal and professional life.
Today, Gay is a well-known expert in the welding industry and a leading speaker, trainer and true pioneer for future welders. In addition to teaching classes, Gay works as a consultant, is active in personal development and leadership organizations, sits on the board of several technical colleges and serves on the advisory boards for a chapter of the American Welding Society. Gay also developed a women-focused training program for vocational and technical schools that is being adopted across the country.
Over the years, Gay has worked hard at encouraging other people to learn welding, but always harbored a desire to make her skills go beyond fulfilling a successful career.
Gay got her wish in 2010. Her niece had recently returned from a mission trip to Haiti and, upon her return, told Gay that the lives of the Haitian people could be made substantially better if they were taught how to do their own metal repairs.  That's when Gay decided to go beyond the classroom and make her work mean something to the people of Haiti.
After months of planning and generous donations of equipment by Lincoln Electric and ILMO Products, a distributor for Lincoln Electric, she departed to help the people of Haiti build better lives through welding.
Upon arriving in the remote, mountainous village of Calebasse, Gay was instantly overwhelmed by the level of poverty in the community. But, she also saw how welding could make a significant difference in the lives of the vibrant and hardworking Haitian people.
"We're so spoiled in this country, when something breaks, we buy a new one.  That's not an option there," said Gay. "Most things like beds, chairs and the small grills they cook on are made of metal. If the grill breaks, they can't eat. If the bed breaks, someone sleeps on the floor."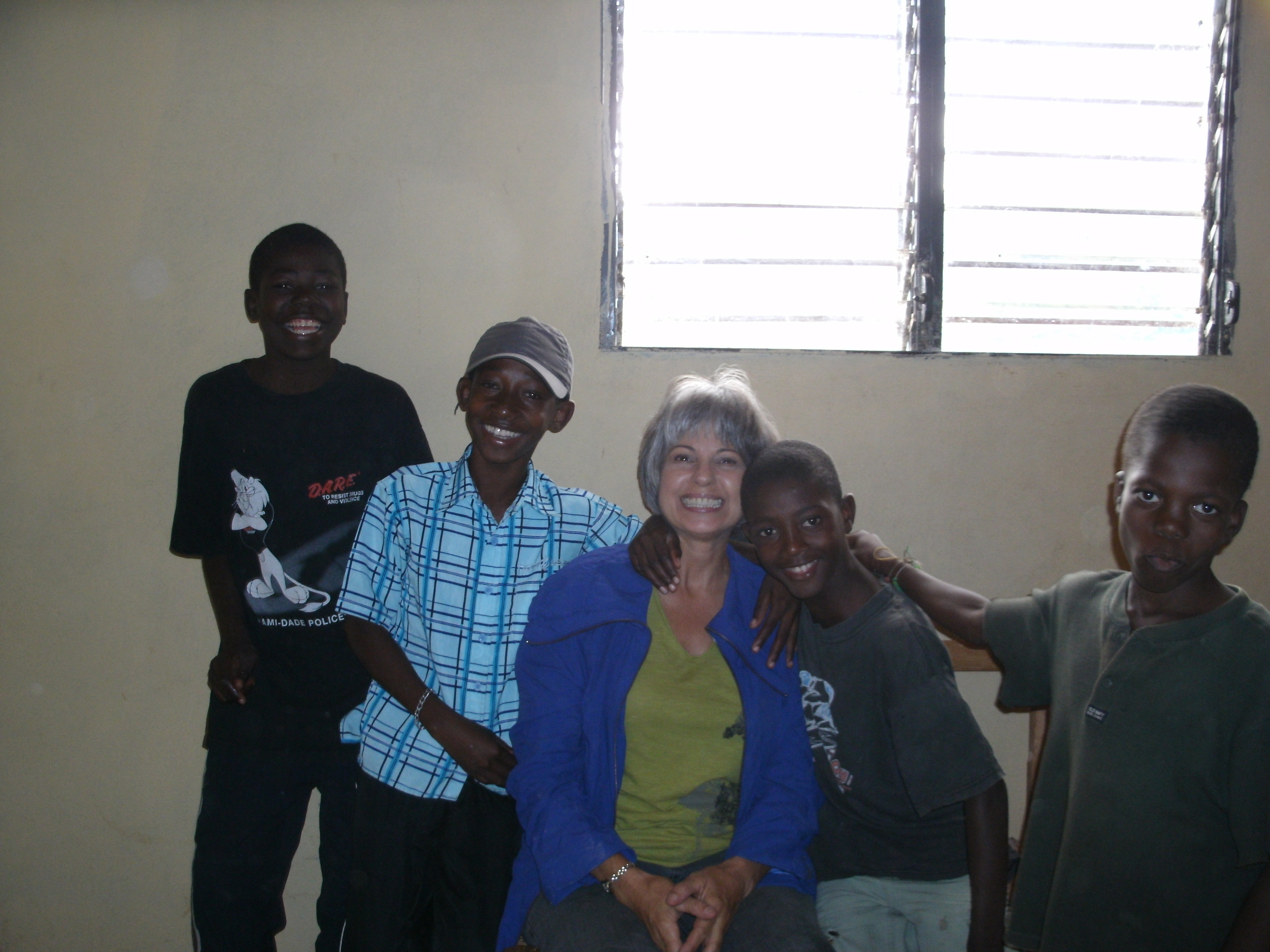 Armed with a Lincoln welder, Gay started repairs on the metal bars that were installed on the local church's doors and windows to prevent break-ins. The locals watched, and with the help of an interpreter, learned. "It was amazing. All I did was provide guidance and they worked together as a team to fix things."
Just four days after Gay returned home, a devastating earthquake struck Haiti, claiming nearly 300,000 lives and leaving 1.5 million homeless. She decided to make another trip months later. "The devastation was indescribable, even months after the rebuilding efforts began," she said.
Since the devastating earthquake in 2010, Gay has made one additional trip to Haiti, but says much work still needs to be done. "There is no OSHA, in Haiti. I see people welding with no safety glasses, and it's just sad. But people need to work, they need to make money." Gay would like to see a sustainable metal-repair program established in Haiti. "With all the humidity, equipment rusts and breaks down. I would love to see people trained on how to take care of the equipment, to create a more lasting solution."
Although a fourth trip is currently in the works, a timeline hasn't yet been established. Until then, Gay continues to combine her passion for her profession and love of people to Make It Mean Something.