I never really considered myself an "animal person." Sure, I had family dog growing up that I lovingly named after myself (what?), but it was just routine, part of daily life. I never thought about where she came from, how much we paid and certainly not what life would've been like if she had lived the life of a stray. Fast forward to 2011 when I stumbled across Gateway Pet Guardians. It is most fitting to say I was stopped in my tracks.
Gateway Pet Guardians is a nonprofit animal shelter whose passionate and dedicated staff and volunteers care for animals on the streets of East St. Louis and surrounding areas. Their mission is to end homelessness for animals in the Metro East through rescue, rehabilitation, adoption, community outreach and education.
While the organization became official in 2004, Gateway Pets began long before (in 1995) when one of the founders, PJ Hightower, took notice of the amount of strays in East St. Louis. Being an avid animal lover, she didn't just shake her head and assume, "If only I could…" She simply did. And every consecutive day since 2001, PJ sets out before dawn with a Gateway volunteer, bags of food and dog bones in tow, to feed the strays on the streets.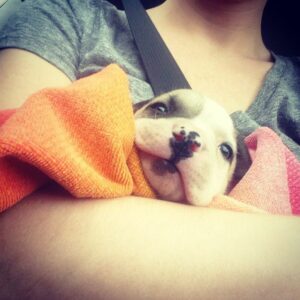 The job description of veterinary jobs is not treating them alone. Sometimes, animals need that care and compassion to gel with humans properly. Gaining the trust of an animal is the most ecstatic feeling ever. From my first time sitting quietly in a kennel with a feral/shy dog to gain its trust to rolling around with multiple litters of puppies to spending time in the community, my experience has been incredible. The growth Gateway Pet Guardians has experienced in just the three short years I've been involved has been substantial and emotionally overwhelming. There are days when you're elated because a 9-month shelter pup finds a home, and then there are those where you're trying to choke back tears thinking about strays in below zero temperatures.
One of the many things Gateway Pets has done beautifully is craft an organization that welcomes volunteers of any interest or capacity. Volunteers can assist at the shelter, take a dog on a run, take part in an adoption event, get on the fundraising committee, transport pups to the spay/neuter clinic, join in community outreach days in East St. Louis or better yet, foster or adopt to keep the rescues up!
If I could challenge you to any one thing, it'd be to join me for a just a few hours one day to explore Gateway Pet Guardians. Their goal to end homelessness in animals in East St. Louis is attainable, and each individual volunteer makes that possible. Interested in checking it out? Please let me know!
As my effort to support #GLSTL25, I've committed to at least 25 outreach hours in East St. Louis because I'm a firm believe that knowledge is, in fact, power.