Those four words are really the credo of Geile/Leon. They didn't exist until about four years ago. Our management and new business team had been discussing the Simon Sinek book Start With Why. We wanted to incorporate the G/L why into our culture and our brand offering. We wanted to discover the Why for ourselves, and develop a process for helping clients discover their "why".

As we discovered firsthand, finding your "why" requires some real introspection and looking hard at yourself in the mirror. The objective of our meetings were to fill out the golden circle that Sinek refers to in his book. And as we found out, it didn't take us long to nail down the first two questions posed.
What do you do?
How do you do it differently?
But the most enlightening and satisfying part of the process was also the most challenging and it took some real brainpower. It was when we discovered and articulated the G/L Why. It took much discussion and we asked ourselves two questions.
Why do we exist?
Why do we come to work everyday?
Pretty thought-provoking questions, but they helped us dig deep to get to that important answer to why G/L does what it does. I guess I should share it with you.
The G/L Why: MAKE IT MEAN SOMETHING
G/L believes that every organization has a deeper purpose and it's the agency's role to help those clients discover it. By identifying, defining, and exposing that deeper sense of purpose, organizations can attract buyers that believe what they believe.
Once the organization's purpose has been identified, G/L can create work that changes behaviors and builds relationships. Building relationships between brand and consumer that truly mean something, and cause buyers to make decisions that will benefit them, and ultimately, our clients.
Whatever we do, whatever we say, whatever media vehicle we choose, we make it mean something. The words, pictures, music, motion, emotion and opportunities we use to reach people need to mean something to them…something that will in some way benefit them…and enable them to do something, know something, be something, have something better than what they have now.
These six sentences drive everything we do here at Geile/Leon. They impact who we hire, clients we target, processes we put in place, our culture, our work, our decision –making, and our role in the community. It's been inspiring and empowering in how we position ourselves. When I walk into a new business meeting or someone asks me about Geile Leon, I do what Simon Sinek's book says and I start with why. You should try it and G/L can help you get started. When you come to our office, you'll know exactly why you did.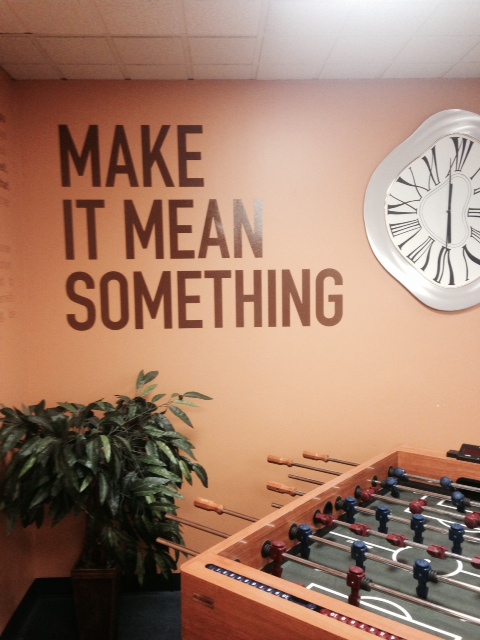 If you are looking for a more emotional way to communicate with your target audience and employees, contact us using the form below.
[gl-hs-form form_id='1863abe3-c1e4-43d0-a298-c7b132f8ce03′]