WashU Olin, Brookings Institution and the Bellwether Foundation came together to provide recommendations to bridge the startup funding gap for women and underrepresented minorities. In 2021, only 2% of venture capital money went to female founders and Black/African American entrepreneurs only received about 1.4%.
The WashU Brookings Commission enlisted the help of G/L to promote this live, virtual, and in-person event, which is phase two of a three-phase initiative, to targeted audiences. Audiences included Washington, DC's media, Business Journal, and WashU alumni and specific key stakeholders.
G/L created an engaging message and visual concept around the event to promote event interest and registration as well as creative featuring intriguing imagery with custom event iconography. This campaign compelled audiences to discover more about this inequity and attend the event, providing a consistent and thought-provoking message across a variety of platforms including, social, digital as well as YouTube.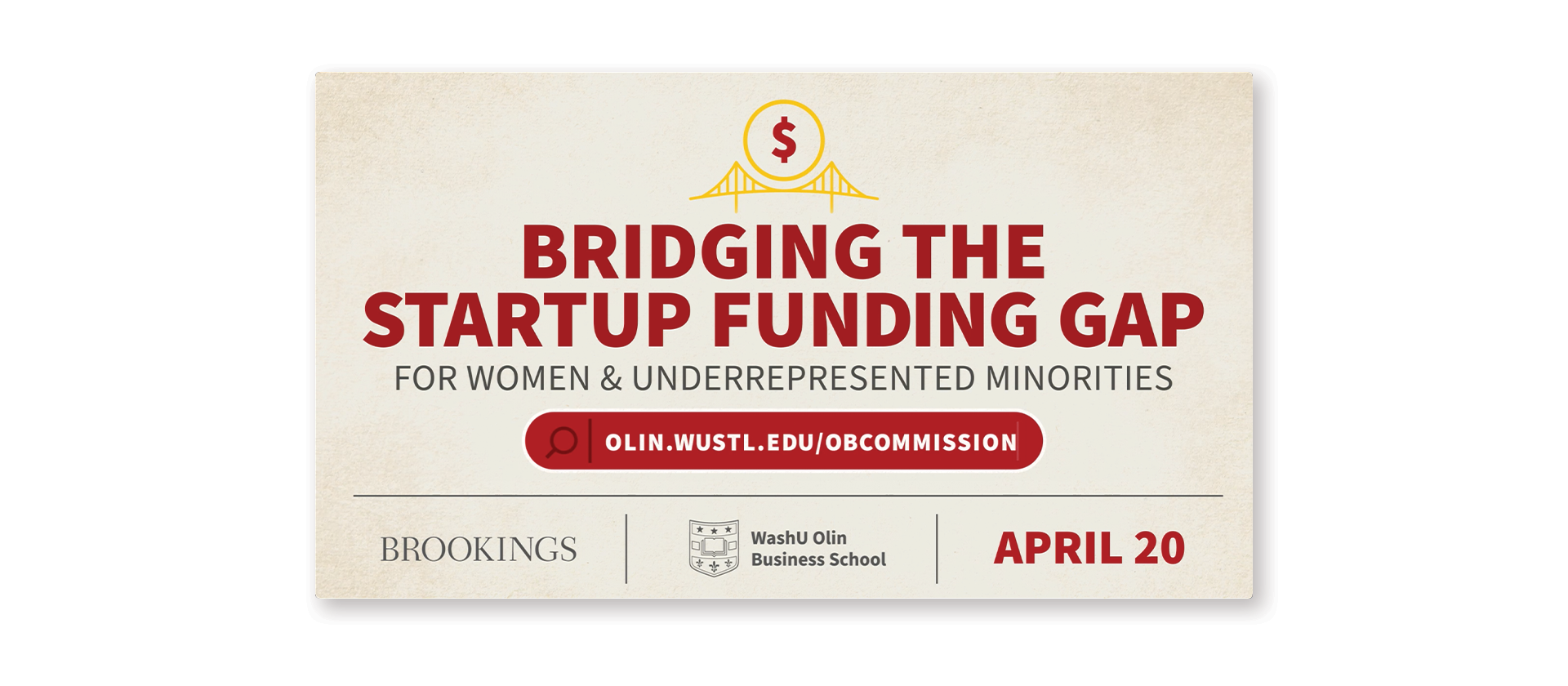 The event was a huge success and exceeded attendance goals. The creative executions were well-received by all the stakeholders involved in the Brookings Commission and supported the effort to advance policies that will decrease the funding gap for women and underrepresented minorities, providing opportunities for a more diverse business landscape.
G/L was excited to be a part of phase two of this strategically important initiative to help solve real-world challenges through creativity, innovative business strategies and shifts in policy. We look forward to tackling phase three of this initiative next year.