The Saint Louis Science Center tasked Geile/Leon with strategic branding and marketing for the new GROW agricultural exhibit: a one-of-a-kind, 50,000 square-foot, permanent indoor/outdoor exhibit dedicated to the journey of our food supply from farm to table.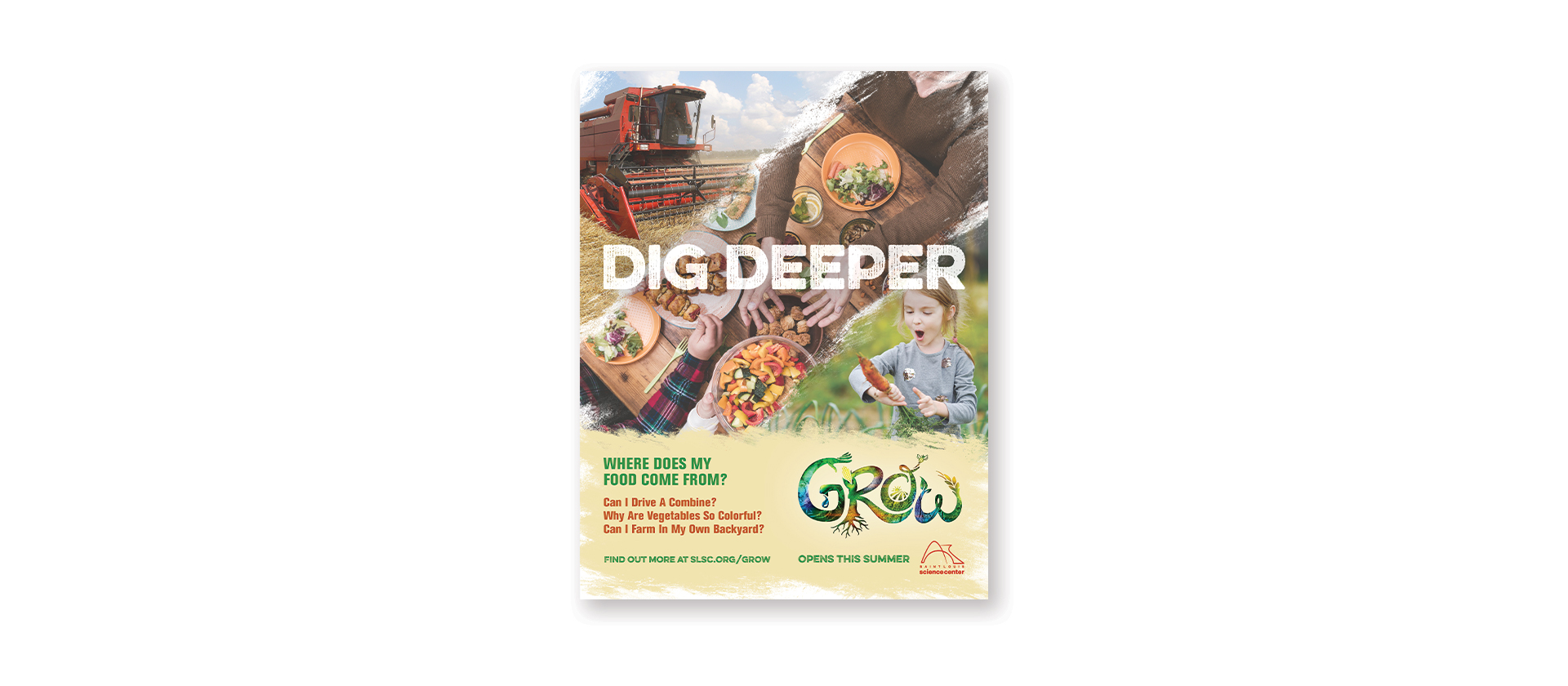 GROW was the biggest permanent addition to the Saint Louis Science Center in nearly 30 years, and so the marketing support needed to make a splash. Through intense audience segmentation research and strategic planning, Geile/Leon created the "Dig Deeper" campaign. Through a colorful and vibrant GROW brand/logo, we illustrated the fascinating science behind our food. Geile/Leon also provided public relations support, created in-depth brand guidelines and multiple campaign elements including: TV and radio spots, website, outdoor billboards, print advertisements, informational brochures and more.
The Saint Louis Science Center's "Dig Deeper" pre-launch campaign for the GROW exhibit resulted in millions of impressions across multiple regions and an abundance of coverage in numerous major publications. The GROW exhibit opened on June 18 to very strong attendance numbers.