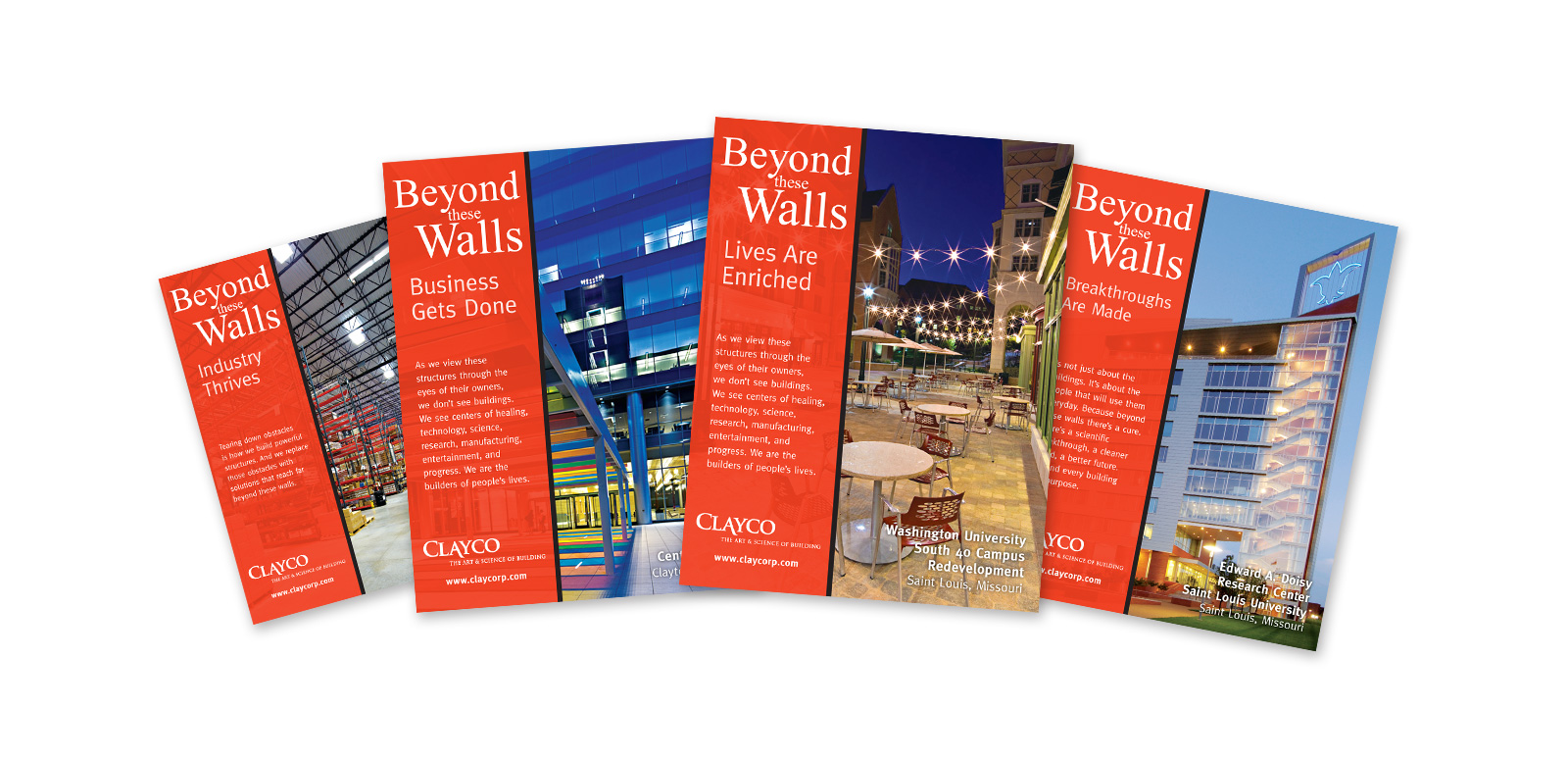 Clayco — a full-service national real estate, architecture, engineering, design-build and construction firm, challenged Geile/Leon to rebrand its corporate identity to reflect the company's holistic approach to creating buildings that have an impact beyond the physical structure.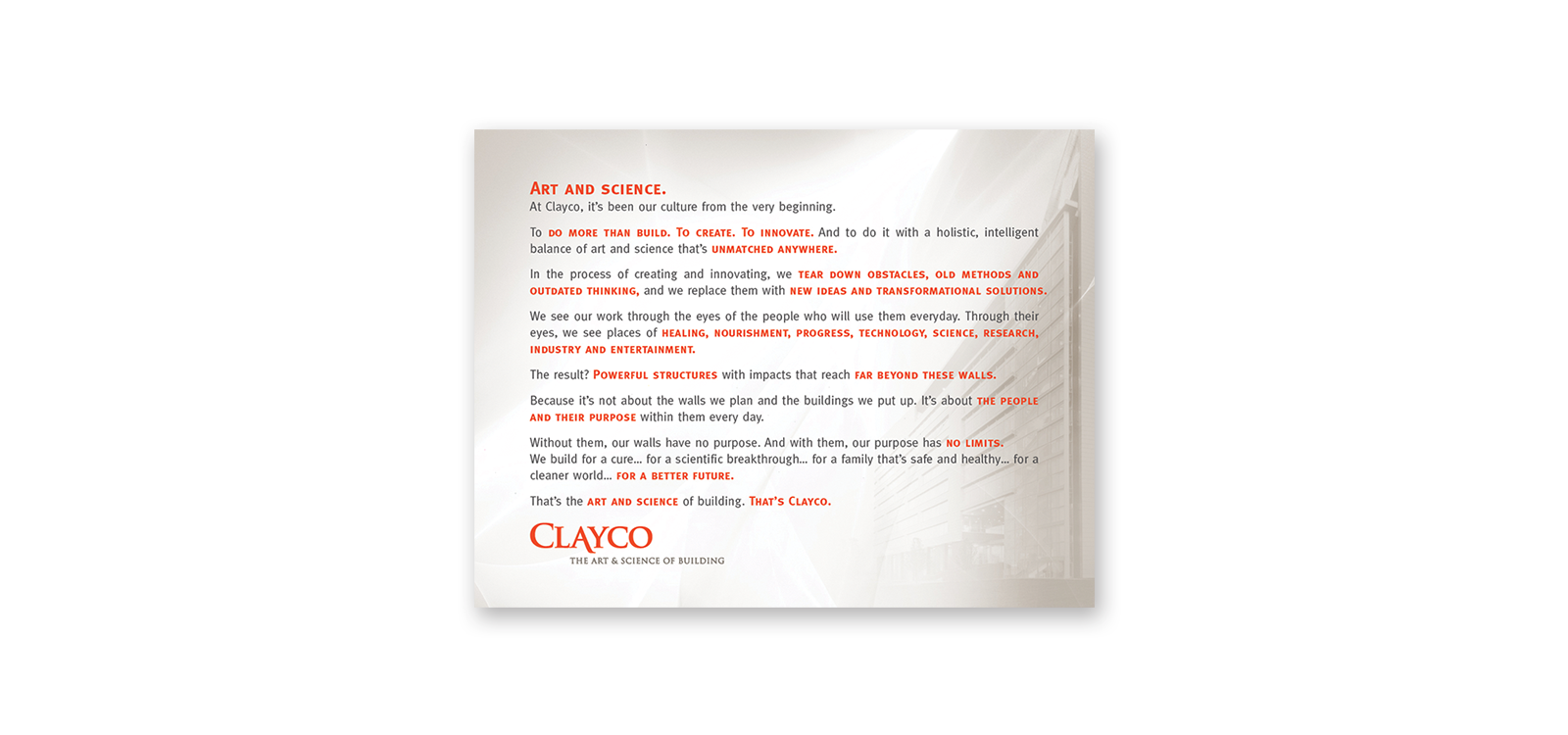 Geile/Leon developed the "Beyond These Walls" brand campaign focused on the company's forward-thinking passion to deliver
building solutions of the highest standard. Solutions that reach far beyond the walls they build — solutions with a cure, a scientific
breakthrough, a cleaner world and a better future. The "Beyond These Walls" creative and messaging launched the refreshed
Clayco brand and extended it across the web, collateral, building/project signage and advertising. In addition, an internal
campaign was launched to communicate the Clayco brand promise through the development of a company mantra and office wall art.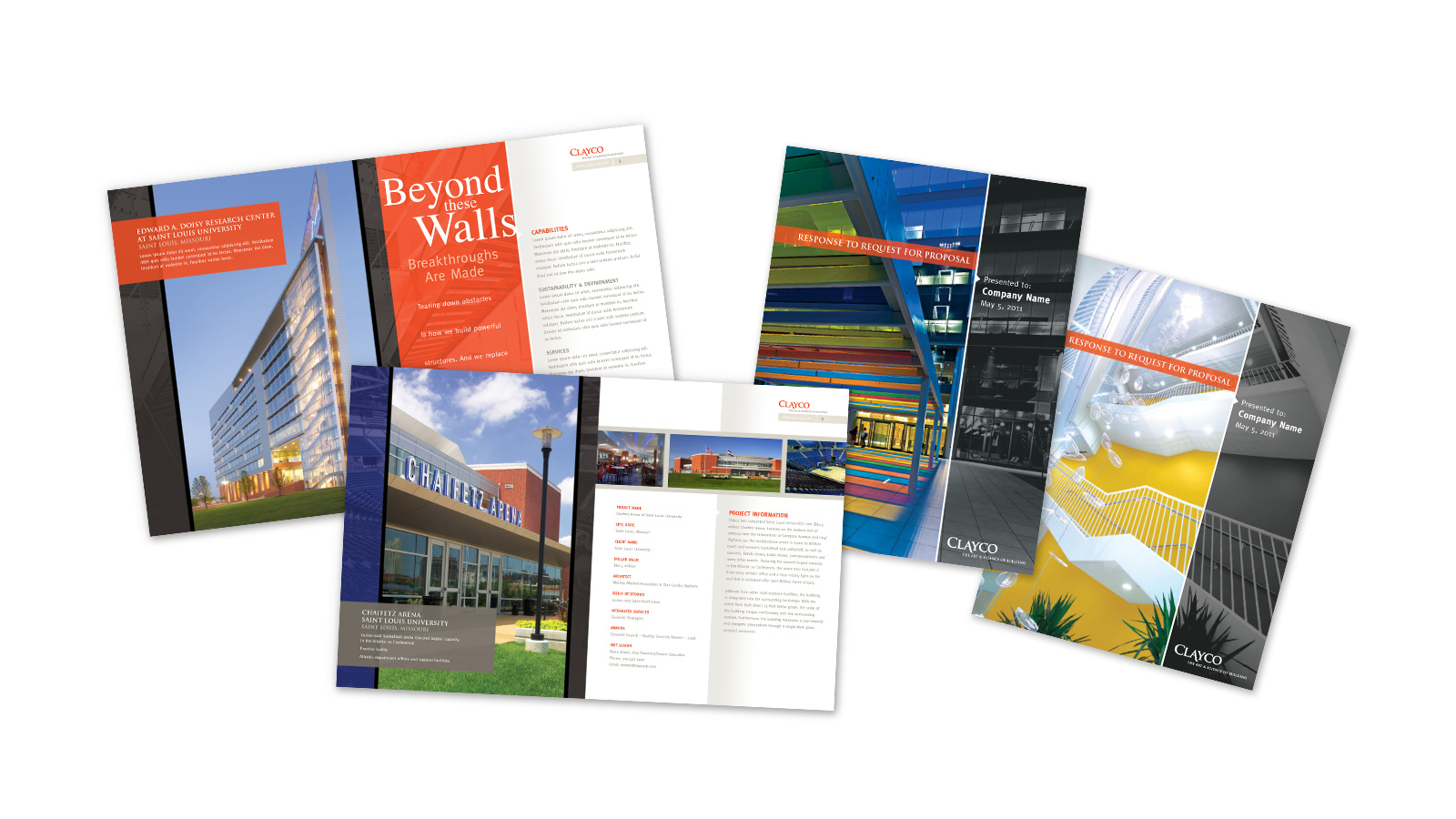 Our client said it best:
"The G/L team played a key role in helping Clayco launch its brand nationally. Their work truly captured our vision
and helped to differentiate the brand in a compelling and memorable way.  Their team was very responsive throughout
the engagement and brought an energy and enthusiasm that made them a joy to work with."
—Sarah Green,
Executive Director of Communications and Marketing, Clayco