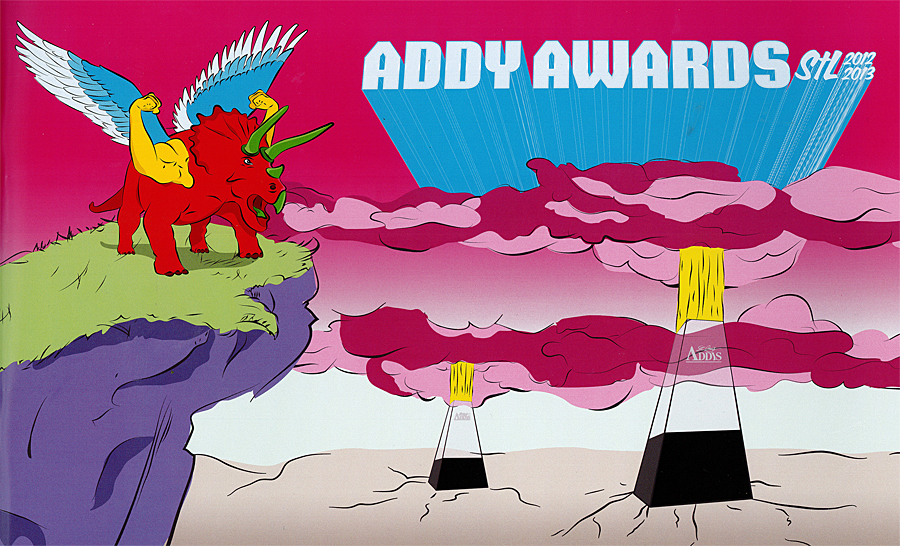 They say it isn't over 'til it's over – and last night, the 2012-13 St. Louis ADDY Awards Ceremony wrapped up ADDY Week STL. (Not after #SNOmg, #Snowmageddon, #Snowpacalypse – however you described it – put a disastrous damper on last week
But the closing of ADDY Week is always a bittersweet feeling, right? Another productive, yet exhaustive year of concepting, strategizing, copywriting, designing, editing after editing (after editing and editing) – now in the books. We finally get to stand back and show our St. Louis friends what we're all about. And, of course, give accolades to those that motivate us and call us partners.
In addition to participating in a few St. Louis ADDY Week panels, we also sat in the audience and listened to experiences and advice from some of the most trusted advertising professionals in the area. After all was said and done, we were reminded of one resonating theme: St. Louis is a damn fine place for our agencies to call home.
While we know we're a baseball town and we're proud of it (hats off to HLK for proving this in the best way possible) we're also an ad town. An idea town. A town with impressive start-ups (Thanks, Jack!).
The "Digital Next" panel nailed it when they pointed out that St. Louis agencies do great work, and we need to brag about it – around town and throughout our industry. In addition, Atomicdust's Mike Spakowski echoed the feeling to build each other up, promote each other.
At G/L, we couldn't agree more. We accept the challenge. We appreciate the reminder, and we're ready to take this on.
We adopted a new mantra late last year, a way to approach everything we do – every phone call, email, meeting, project, creative, you name it – with the same mentality. Not just for us as individuals or our agency, but for our clients and their clients. We want to Make It Mean Something. (#MIMS – for those of you who follow us on Twitter.)
Now we'll extend this mantra to reach our neighboring agencies. By MIMSing (Making It Mean Something), we can build each other up and prove how great we are. We'll continue to put our best foot forward. And if you've seen last night's ADDY winners, there's no contest that St. Louis has the talent.
Thank you to all of the agencies that contributed expertise and to Rodgers Townsend for hosting. We appreciate it.
To the 2012-13 St. Louis ADDY Winners, you deserve it, and we're pleased to be your friends and colleagues. Now as G/L would say, "Let's #MIMS this!"