One of the worst health issues for American kids is O – B – E – S – I – T – Y.   And we marketers feed right into it.
How could that be? We bike to work, run marathons, and quaff light beer and Skinny Girl Margaritas. But what we serve up to our clients and their customers is the problem.
Consider these facts:
Kids' TV shows run 50% food advertisements, and 3 out of 4 foods advertised are unhealthy and lead to obesity.
The average child sees about 8,000 commercials annually on TV, and only 165 advertise healthy and nutritious options.
Over 1 million kids spend one hour per month playing "advergames," on food company websites, and many advergames encourage unhealthy habits.
The problem isn't new. Several years ago, when I worked on McDonald's Happy Meal advertising, I met with CBS censors in New York to clear our commercials for placement in Saturday morning TV. The powerful knit-pickers in CBS Standards and Practices never once took a look at the food content portion of the spot. They were focused purely on the toy inside the box. The camera had to lock down on it for 3 seconds to be sure the child had time to really discern its play value. No one even asked if the food had any nutritional value.
There are some bright spots beginning to shine through, though. ABC will stop accepting some junk-food ads on TV programs, radio shows and websites aimed at children. Kraft Foods, Coca-Cola, McDonald's and Kellogg Co. (among others) have agreed to voluntary nutrition criteria for products advertised to children. Good for them. Good for kids.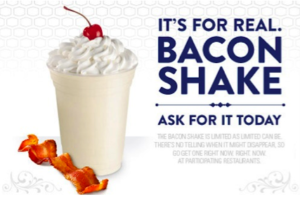 What good can we do?
As marketers and advertising professionals, we would be doing the kids, the nation and our brands a big fat favor if we simply stopped developing commercials that we know will encourage poor eating habits. If we're really as good as we tell ourselves we are, we can find the creativity to do it and maybe even strengthen the brands we represent.