It seems like not that long ago wearable technology was still just an emerging trend still waiting to take off. Now, with the industry expected to be worth nearly $20 billion by 2018, and the number of units in circulation expected to be more than $110 million within the same time frame, that trend is now.
Along with smart apps, smart watches, FitBits and so so so much more, another really cool concept is now added to the mix: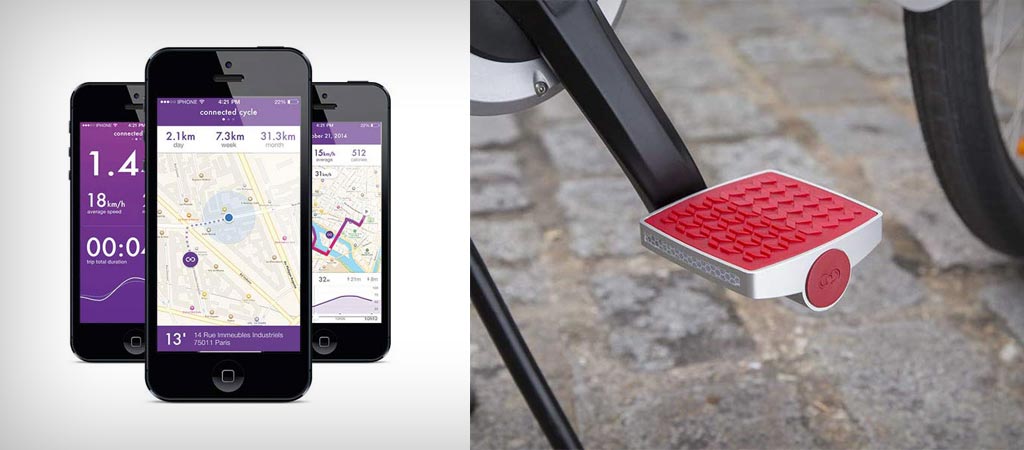 Well actually, it's more of a smart bike pedal. Concepted by French start-up Connected Cycle, the pedal collects information that's transmitted to an app that tracks usage stats and other health info. Pretty cool, right?
But that's not all. The product also helps protect against theft by tracking the whereabouts of the pedal (and by proxy, the bike) at all times. Plus, the pedal requires a code and other information in order to remove from it the bike, so it's kind of a thief's worst nightmare.
Wearable tech is continuing to explode, with both established brands and tech start-ups entering the fold. Apple, Samsung and Garmin are among the frontrunners in the industry as they create products that are innovative and quickly become must-have items. And as consumer data is collected, the marketing opportunities are endless.
It's fascinating to think about the possibilities for the wearable tech industry. Just the way that basically everything can be turned into a data point is pretty cool, if not a little bit scary. But, as more products like the Connected Cycle pedal show, keeping a focus on security and taking aim at pain points to solve classic problems (e.g. keeping tabs on a bike), the wearable's market will keep rolling on.
(Sorry, bad cycling pun, I couldn't help it.)
Interested in learning more about how new products can be branded effectively to make end users feel that connection? We're always available to chat.
[gl-hs-form form_id='1863abe3-c1e4-43d0-a298-c7b132f8ce03′]