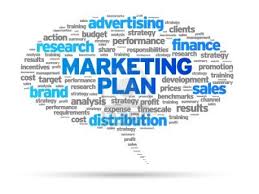 By mid-November, chief marketing officers and their teams are deep in the trenches of planning for the upcoming year. They are evaluating successes, failures and opportunities for growth. Whether you're just beginning or wrapping up, consider these few thoughts if you haven't already.
Get Responsive
Here are a few stats to contemplate from Gartner Research and Statista:
77% of people use mobile phones for search.
In the last year alone, there was nearly a 6% increase in page views coming mobile devices.
By 2014, half of the US population will be carrying smartphones.
If your website is not responsive to mobile and tablet users, now is the time to make the update. This will allow the mobile audience to easily navigate your website to maximize visits and increase conversions.
Market Full-Funnel
Marketers must employ a diverse set of programs that impact their entire sales funnel: awareness, content engagement and education and finally, lead generation and sales conversions. Establish key objectives for each portion of the funnel, determine the metrics to measure progress and then implement the most effective programs.
Content is (Still) King
What do you have if you don't have content? Not much. Give this vital component its due diligence by further investigating your audience and their pain points. In turn, create, curate and position yourself as a thought leader and authority in your industry. Then make your helpful content accessible via multiple channels, both digital and traditional.
Do More Video
You know that content that is so important? Make it into a video. Better yet, put it on the homepage of your website. Gartner noted that a video on your home page increases the likelihood of it appearing on page one of Google by 53%. Apparently no one wants or has much time to read these days. Make it easier on them!
The way your audience retrieves and consumes information is consistently evolving. Approach the upcoming year as an ongoing opportunity to position yourself in front of your customers to achieve maximum exposure.