It's common knowledge that the blogging craze has spread like Bieber Fever across the world wide web. You can find blogs on literally every subject known to mankind. You can even find blogs on writing blogs -this particular post, for instance. But what is the secret to getting people, your target audience in particular, to read and engage with your blog? Well G/L, a St. Louis ad agency, is about to bring your blog up to speed.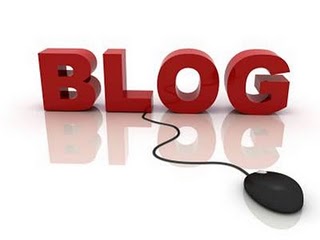 Step 1: Know Your Audience
Understanding the audience you're blogging to will exponentially help your tone, content selection and style. You want to blog about information that is new and interesting to them. If you're blogging about your passion for TV hit, M.A.S.H., your audience may be slightly older and male skewed, so include phrasing and content that is relevant to them.
Step 2: Be Original
Nobody wants to read a rehashed idea or old news. Do your research. Make sure you aren't repeating others' blog content. It's okay to blog about popular topics and timely news, but be sure to add your own opinions and ideas to the subject. Put a personal spin on the topic.
Step 3: Use an Engaging Voice
Write in a voice that is entertaining and personal. Blogs can be more informal than other information outlets. Write in a conversational tone. Humor, imagery and creativity will keep people interested in your blog and keep them coming back to read more.
Step 4: Interact with Your Audience
Blog posts can and should spur blogger audience interaction through comments. Comment interaction can lead to idea generation and audience information in a open setting. Be polite and level-headed in your responses to criticism and debate. Everyone, even the crazies, are entitled to their opinion. Stirring up conversation on your blog will entice blog followers to make return visits.
Step 5: Pictures, Video and External Links are your Friends
Including videos, pictures, other social networks and external links will enhance your blog and searchability. You can make your blog more visually appealing and increase traffic.
For more 411 on blogging to your audience versus boring your audience, head to ProBlogger.