After Pretium Packaging acquired their main competitor, Alpha Packaging, they wanted to reintroduce the Eco-Line Packers product line — a packaging solution geared towards the gummy vitamin and supplement market. Pretium invested significant resources and budget into the Eco-Line Packers product line. The gummy vitamin category is exploding with opportunities in key markets, and Pretium wanted to capitalize on this trend. Pretium engaged with Geile/Leon to develop a branded campaign to support the initiative with the primary deliverable being a product sample kit that would be sent to existing customers and potential prospects.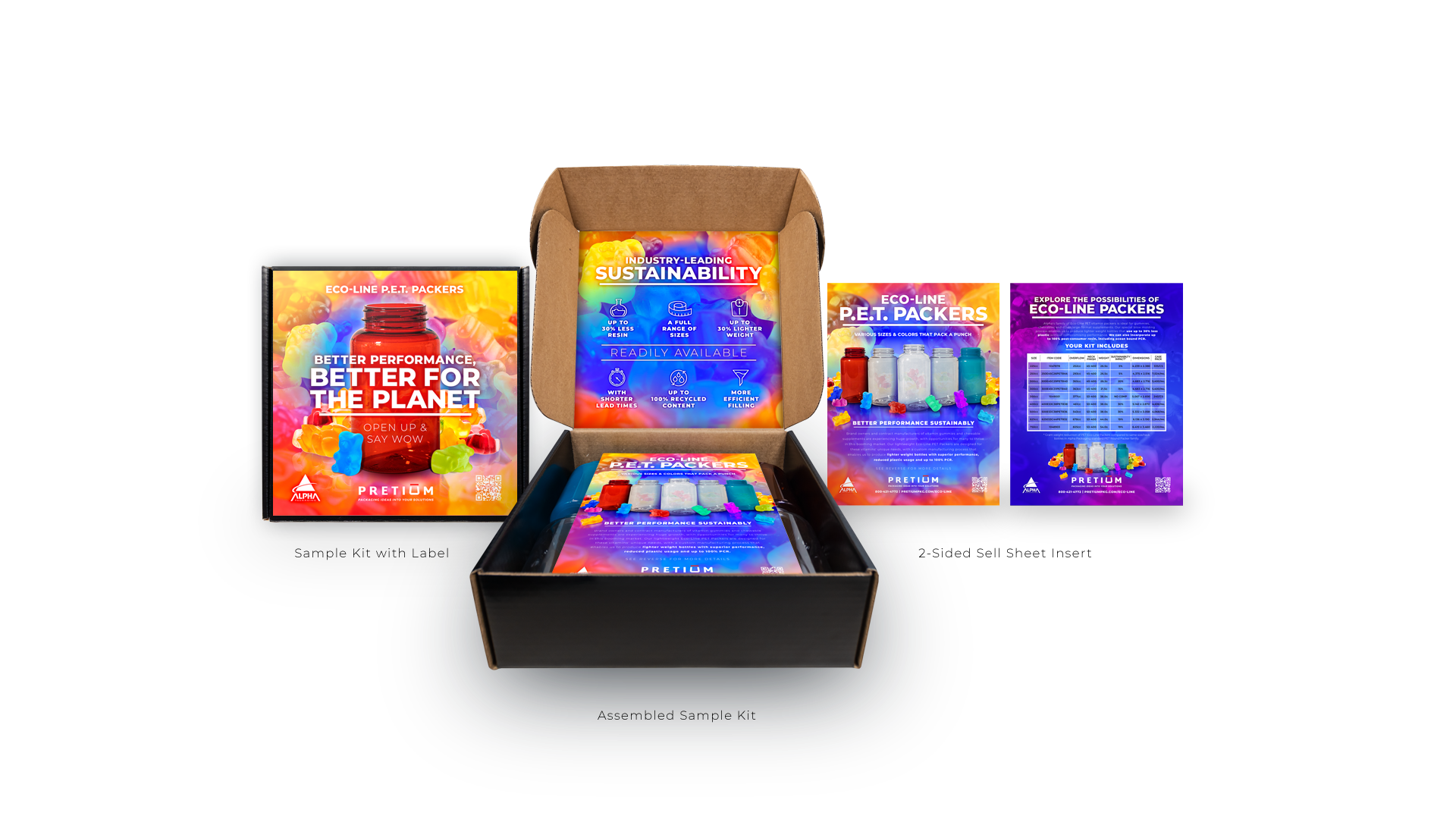 Geile/Leon concepted and developed the "Eye Candy" campaign, building a campaignable theme around the colorful products that go into this particular type of packaging. The end result was a vibrant, eye-catching use of color to disrupt and grab attention. Big, bold headlines and supporting copy promoted the product line name and sustainable benefits of the line as well.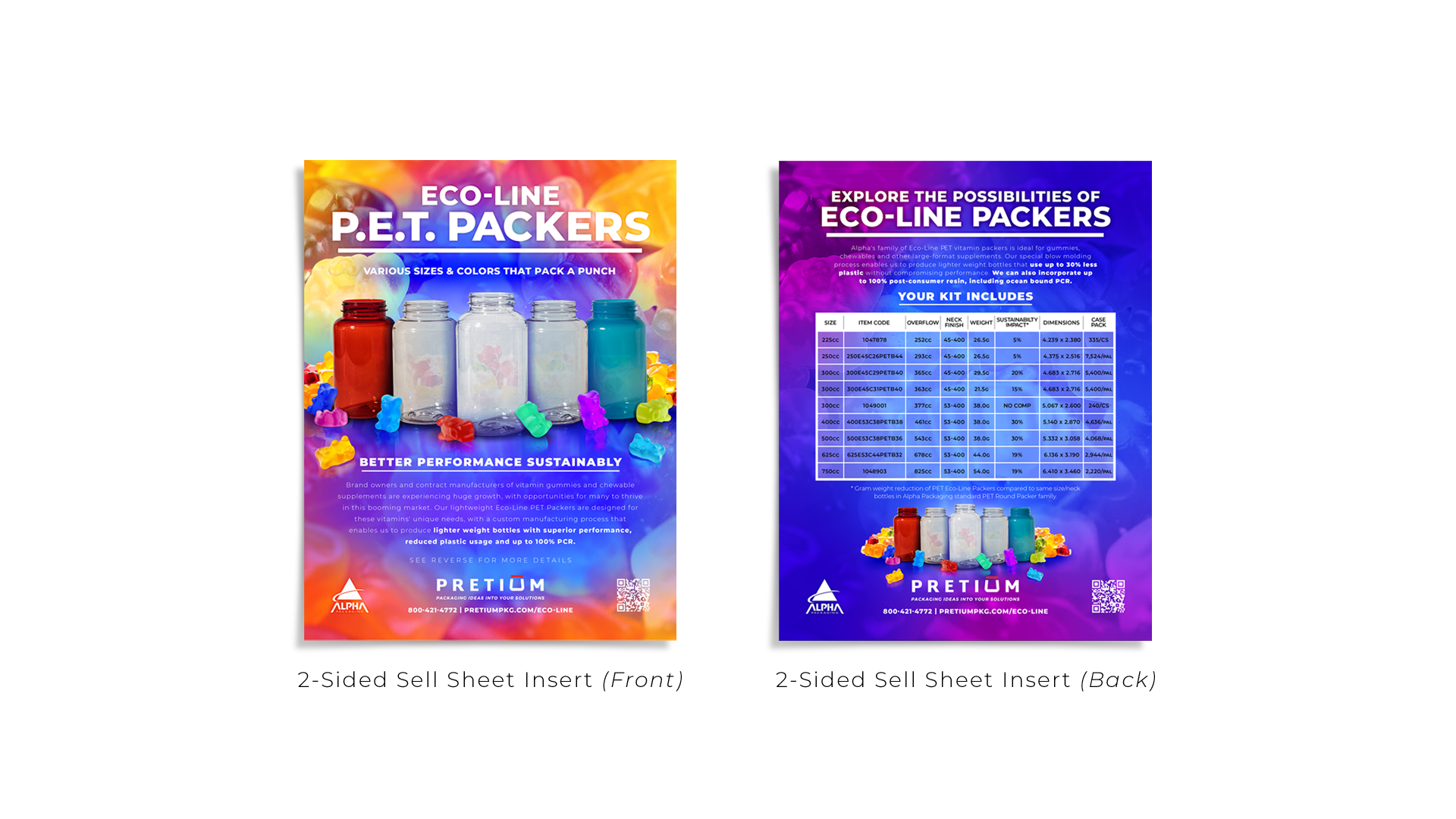 The sample kits have been a huge success. Supporting the marketing initiative with a highly targeted campaign to a niche audience, the sample kits have begun landing in the hands of customers and prospects alike. Pretium has received extremely positive feedback, and our clients have remarked how stunning the sample kits look.