THE CHALLENGE
Nortek Global HVAC (NGH) is a manufacturer of top-tier residential, commercial, and manufactured housing HVAC equipment. After a recent acquisition, they underwent a rebranding effort that included a new name, NGH. They needed a completely redesigned website with copy that would better tell the NGH story, with a renewed focus on how they serve as a partner to their customers, as well as SEO optimization and an intuitive content management system.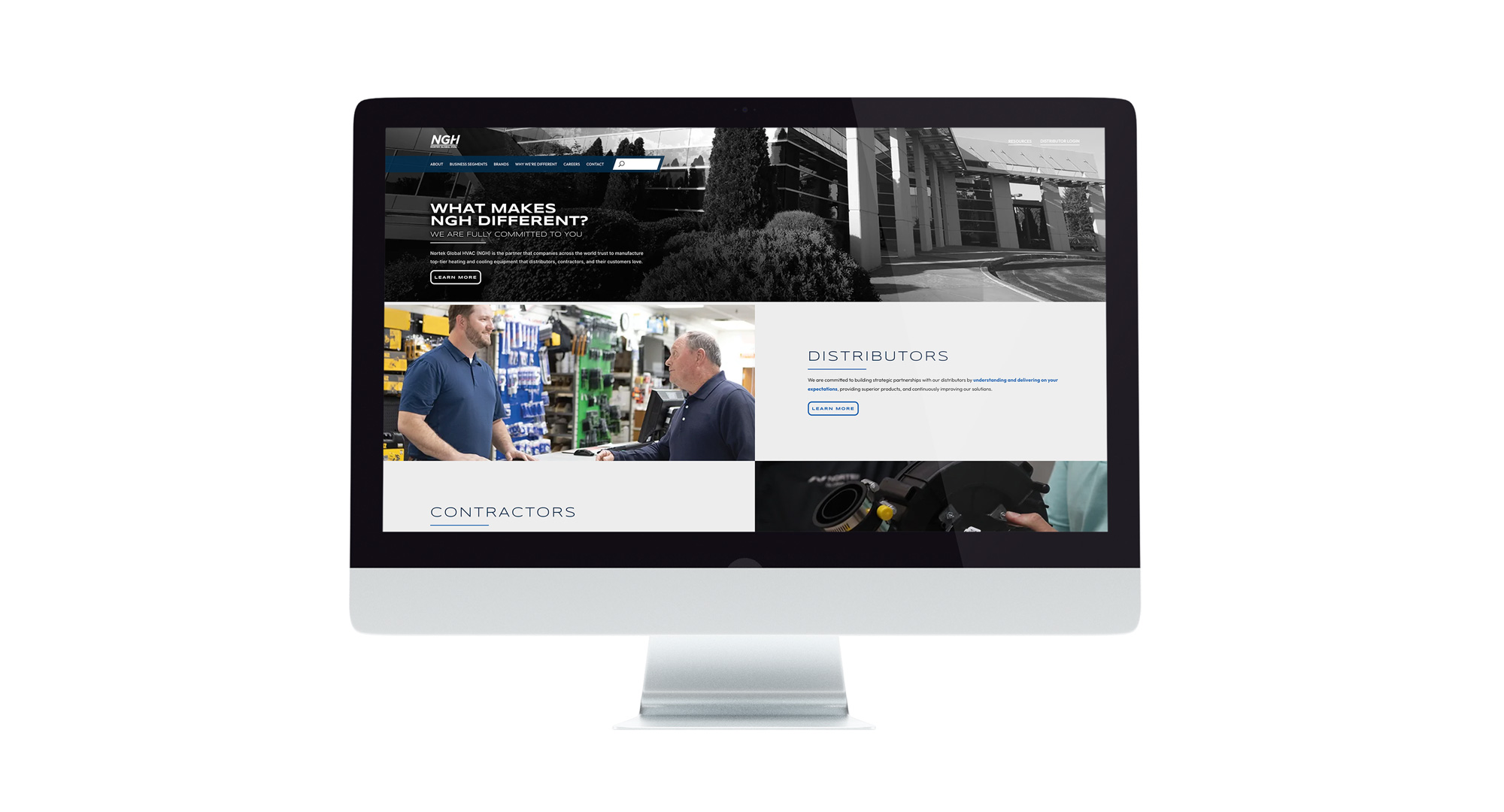 THE SOLUTION
Using NGH's new brand architecture as a foundation, G/L developed an entirely new website and revamped content for this new site built on WordPress in tandem with our partner, Beanstalk Web Solutions. We began with a sitemap and wireframes for an optimal user experience, then developed a sleek, modern aesthetic, dynamic imagery and verbiage with a genuine, confident tone.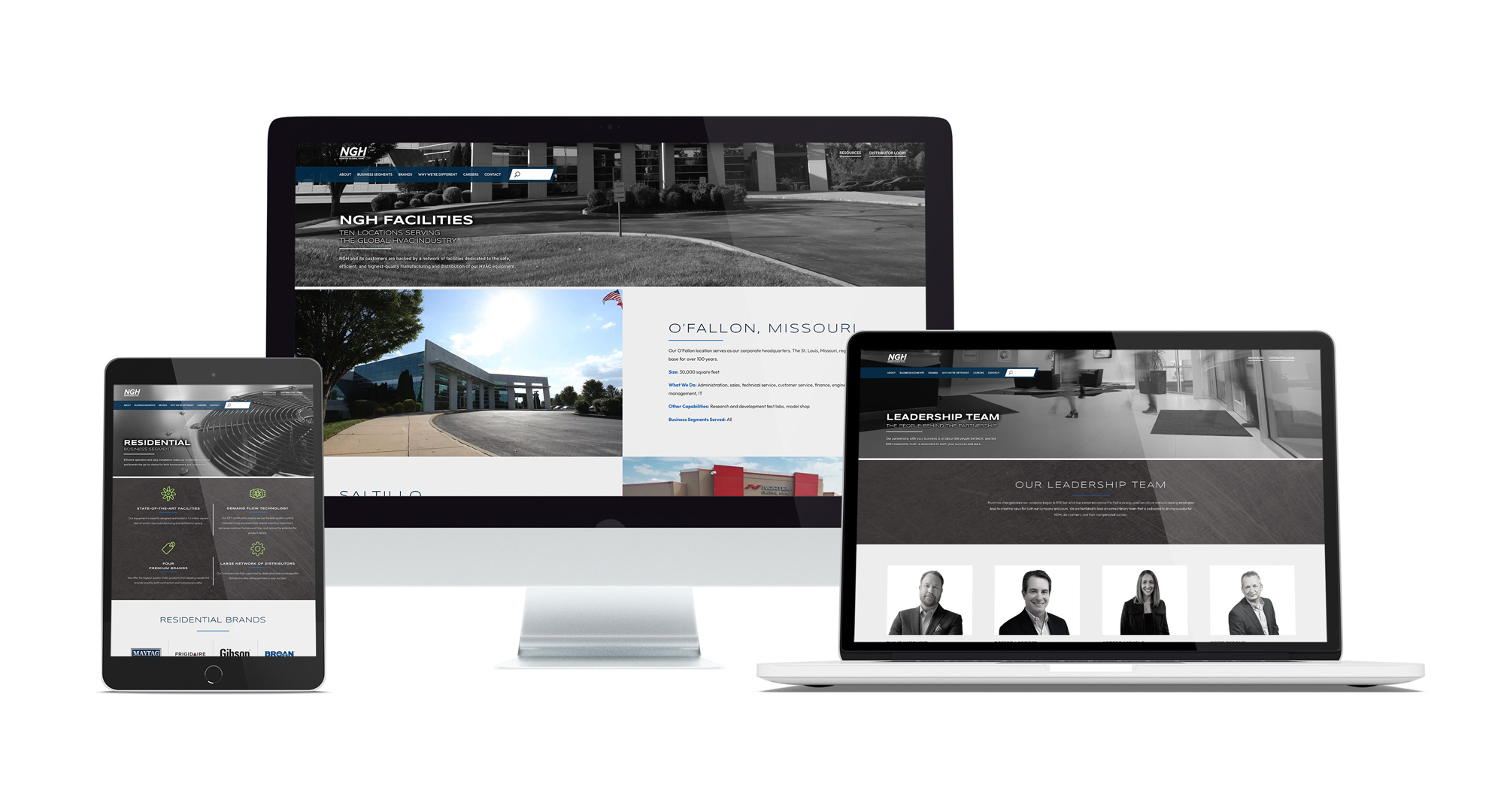 "I just want to say thank you for all your hard work leading up to and during the NGH brand portfolio
summit. There was a ton of work done ahead of time, sweating the details, but it all paid off. I think the
meetings went great and we could not have asked for a better outcome. Your agency's work on the
website and subsequent brand work on this summit has proven to me that we chose the right partner."
Steve Einig
Vice-President, Marketing
Nortek Global HVAC
THE RESULT
The new NGH website was launched in January 2023 to praise internal employees and external customers alike. With this new site, NGH has a great launchpad for its new brand that it can continue to build on and evolve for years to come.