Each year, the Archdiocese of St. Louis conducts the Annual Catholic Appeal (ACA). The campaign is a multifaceted outreach initiative that seeks to raise funds in support of local programs and ministries that provide vital services to individuals including the homeless and others living in poverty, families seeking Catholic education, those discerning religious vocations and many more.
The Archdiocese of St. Louis partnered with Geile/Leon to develop the communications campaign that would support the 2022 Appeal by reaching nearly 500,000 Catholics in the St. Louis area and demonstrating the broad and positive impact their generosity has on the lives of those in need, ultimately encouraging them to unite in reaching the goal of raising $15 million.
Together with the archdiocese, G/L conducted thematic concepting to determine the theme of the 2022 Appeal: "Brothers and Sisters All," derived from an encyclical letter penned by Pope Francis in 2020. G/L sought to effectively communicate this theme within the context of the ACA by cultivating a central campaign message and creative concept that would resonate with the Faithful of the archdiocese and mobilize them to give—"Those who are in need of God's love are not strangers. They are family. When anyone suffers, our whole family suffers with them. It is our duty as Catholics to seek them out and surround them with God's compassion and love."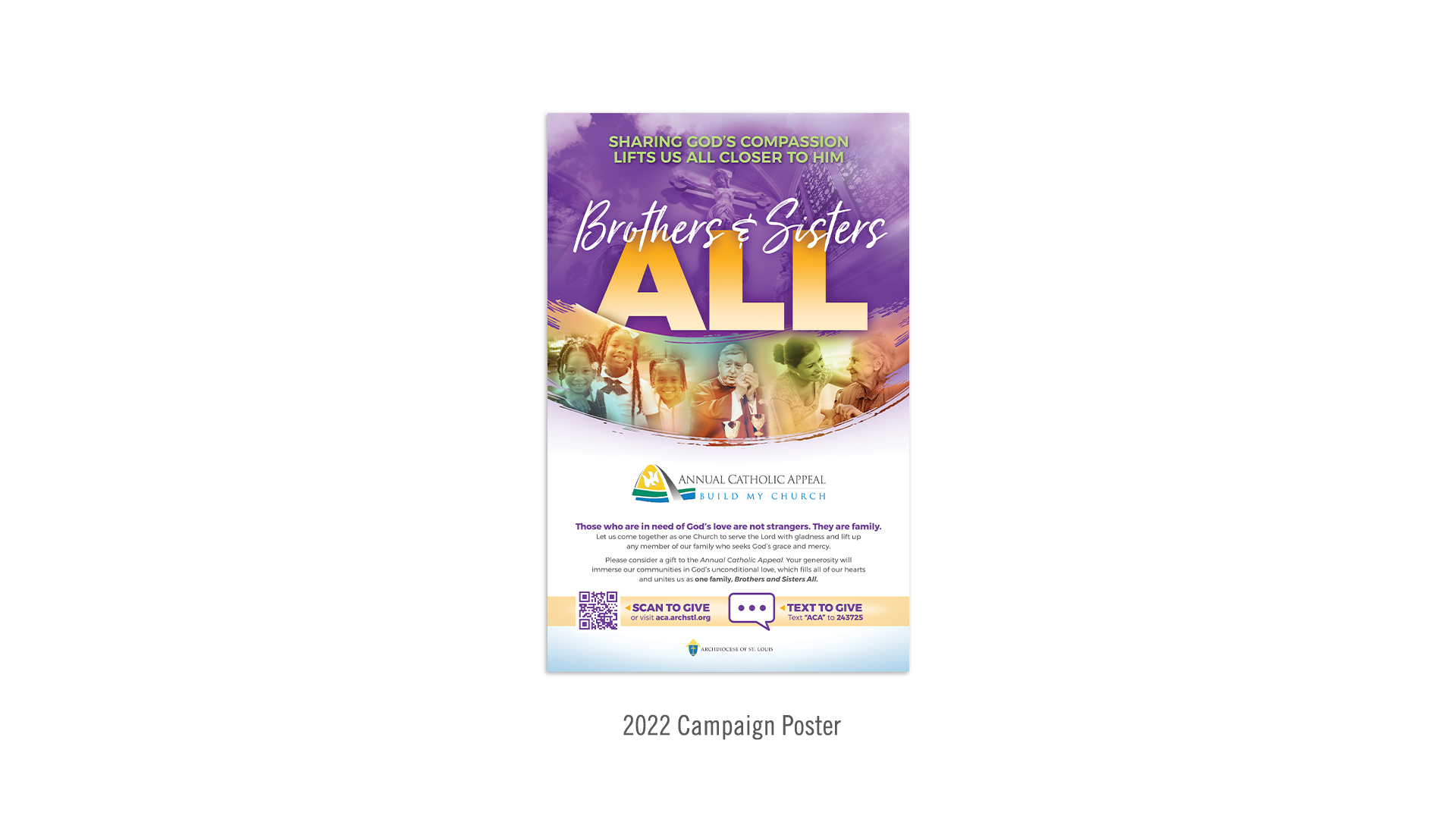 G/L carried this primary message and creative theme consistently across all ACA communication support, which included the development and final production of an Appeal video, 15 individual collateral material pieces and a direct mail solicitation effort comprised of 16 mailings, each with customized letters to audiences that range from parishioners to employees and clergy of the archdiocese.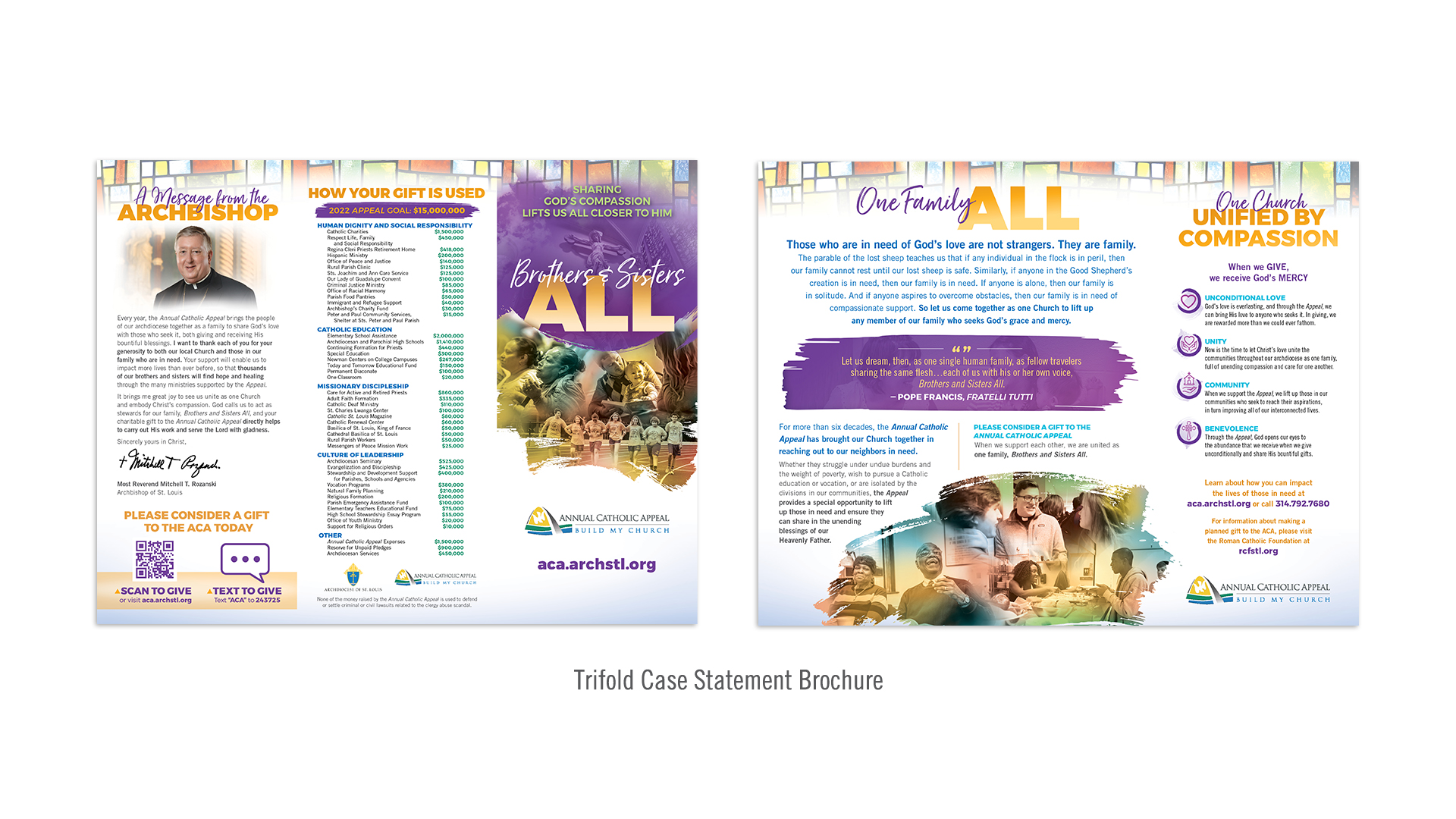 The Appeal closed in August 2022, successfully exceeding its goal by raising over $17 million for individuals and families in need. Additionally, the 2022 Annual Catholic Appeal was recognized for excellence by the International Catholic Stewardship Council, receiving two Awards for Excellence for the annual Appeal case statement brochure and video, and an Honorable Mention for the total Appeal effort.